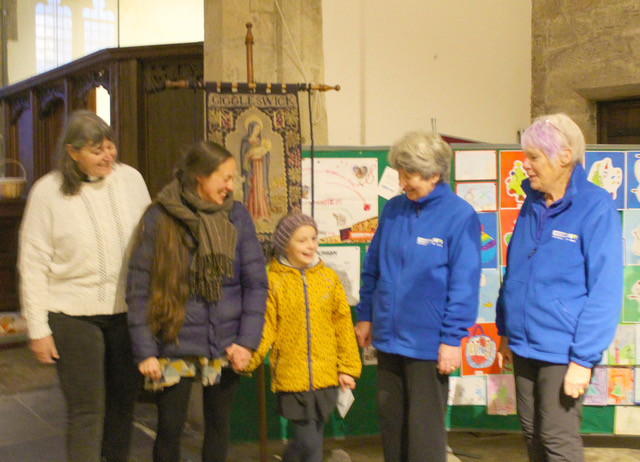 The Mothers' Union are pleased to announce the winner of their Christmas Card competition: Sophie!
The idea was a competition for a child to design a card for children to receive.
One poster about the competition went into Giggleswick Primary School, which encouraged Sophie, aged 7, to think about what the subject of the card should be.
She put her heart into getting it right - how to illustrate both the festive joy of Christmas and the present gift of Jesus to the children who would be receiving the cards.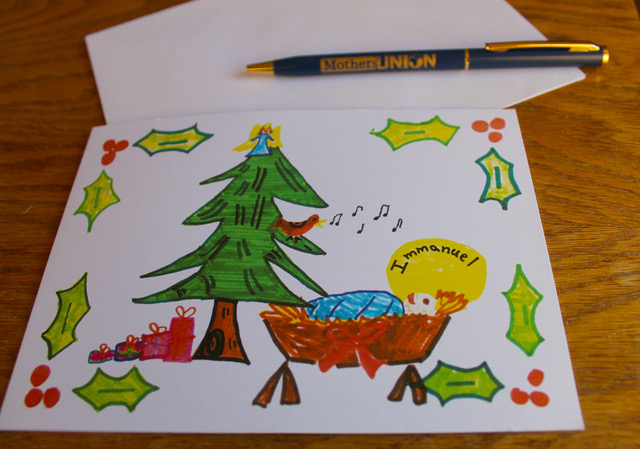 Mary Marshall, on behalf of MU, had the pleasure of meeting Sophie, her family, friends, and schoolteachers at St. Akelda's Church in Giggleswick and presenting the prize of a book token to her.
Jean Thurman, President of the Mothers' Union in our diocese, said: "The card has been offered to prisoners to send to their children or grandchildren, and we hold those relationships in our prayers, praying that senders and recipients will see the love of Jesus this Christmas in this simple and beautiful illustration.
"Well done, Sophie!"