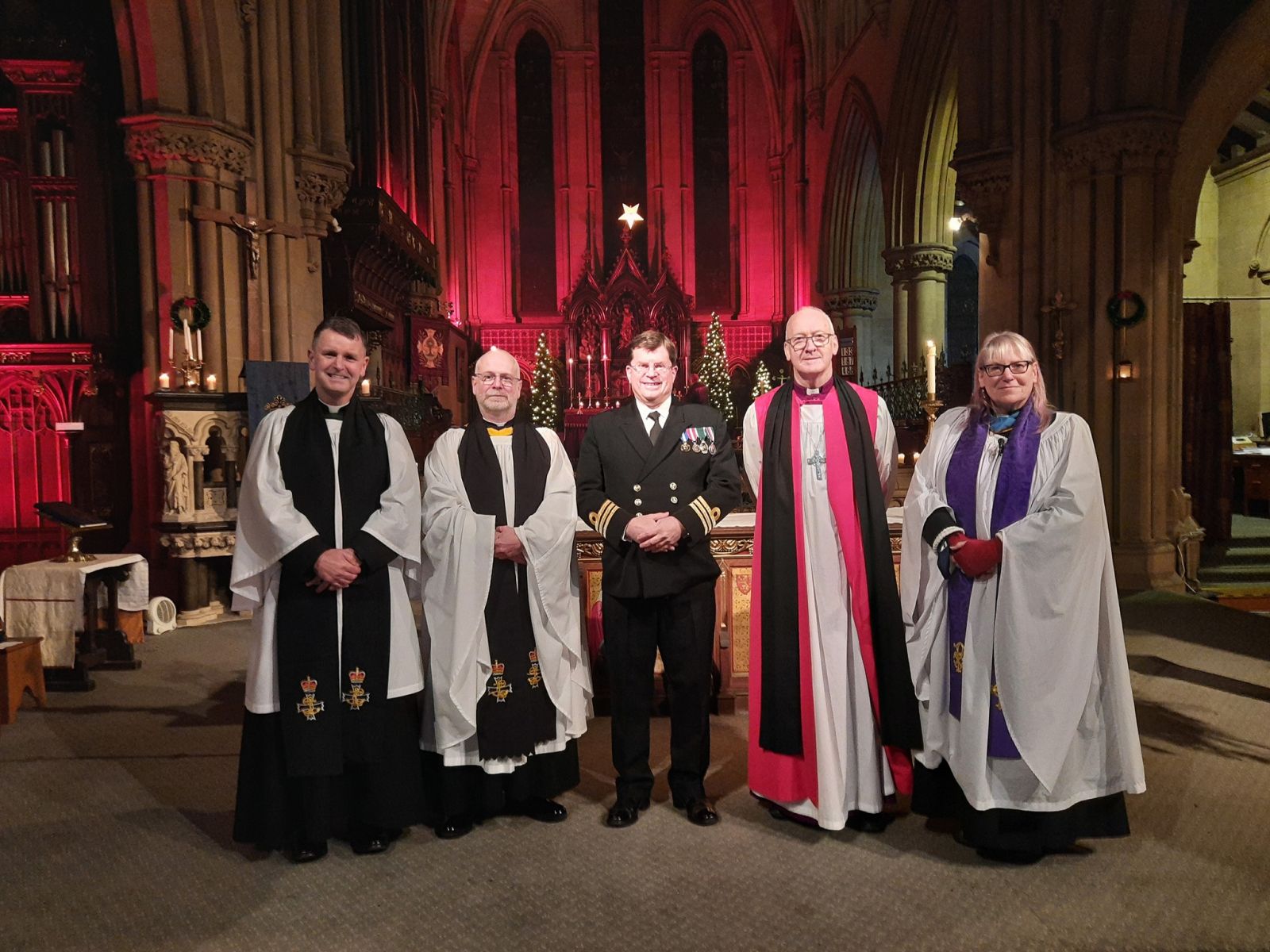 Near neighbours in the Little London area of Leeds, All Souls (Hook Memorial) Church and HMS Ceres Navy Reserve, based at Carlton Barracks, came together for the HMS Ceres Christmas Candlelit Carol service recently.
"One of their Chaplains, the Revd Chris Buckley contacted us about the possibility of us hosting this event", said the Revd Lynne Grey, Associate Priest at All Souls.
"We had been looking for the opportunity of making contact with HMS Ceres in the New Year, so this was perfect timing."
"After an onsite meeting a date was set, and we began to make our preparations.
"It was on one of the coldest nights of the year so far," said Revd Lynne, "so one of our Churchwardens, Mr Andrew Downs, and our Assistant Organist Mr Colin Pearson, together with other members of the congregation organised warm drinks and mince pies along with candles."
Revd Lynne welcomed the company of HMS Ceres to All Souls and expressed the hope of further opportunities to coming together for celebration and worship.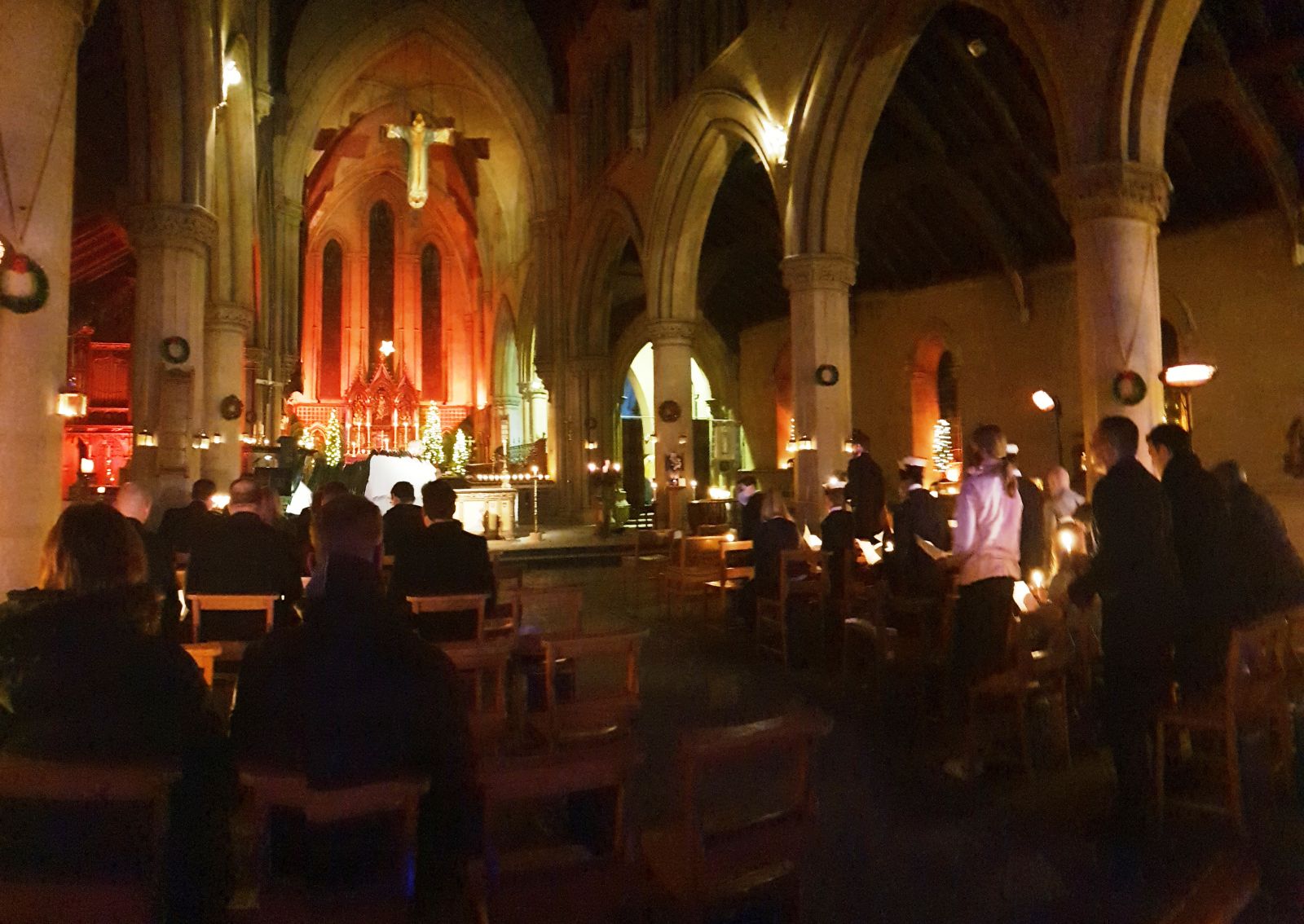 The service was conducted by the Revd David Pickles and the Revd Chris Buckley.
Commander David Noakes RN read the Gospel and other members of the company read lessons and a poem.
The Rt Revd Nick Baines, Bishop of Leeds, gave the address.
Assistant Organist Mr Colin Pearson played for the service.
After the dismissal, all were invited back to Carlton Barracks for further refreshments.