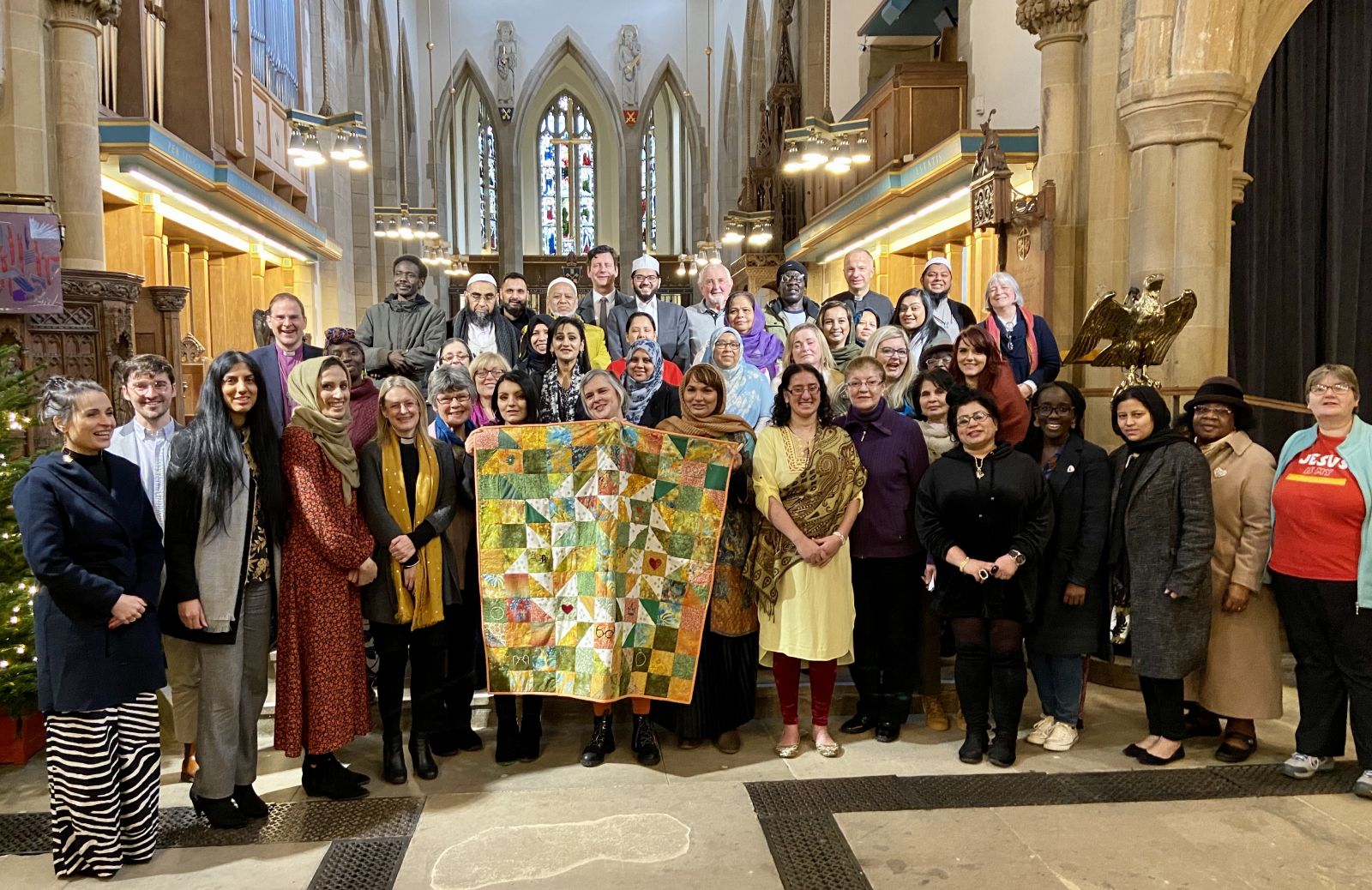 Stories of friendship between Christians and Muslims filled Bradford Cathedral recently, as part of a Near Neighbours event chaired by Bishop of Bradford Toby Howarth.
Women from grassroots groups were interviewed by Kaneez Khan of Wellsprings Together, sharing stories of how gratitude plays a part in their work.
Local projects received awards from Professor Mona Siddiqui on behalf of the Isachaar Fund. These included Touchstone, a Methodist initiative which works alongside people of many different faiths and gives opportunities to share communality and differences, particularly with women. BIASAN, the Bradford Immigration and Asylum Seekers Support and Advice Network, were also recognised.
Revd Mark Umpleby and Sheikh Irfan Soni spoke about their church-mosque twinning work in Batley and Imam Qari Asim, Leeds Makkah Mosque, shared words of encouragement.
About the event Bishop Toby said: "It was wonderful to be part of such an informative, engaging and important event."
The event was supported by the Christian Muslim Forum and Near Neighbours.
See below for pictures from the event.