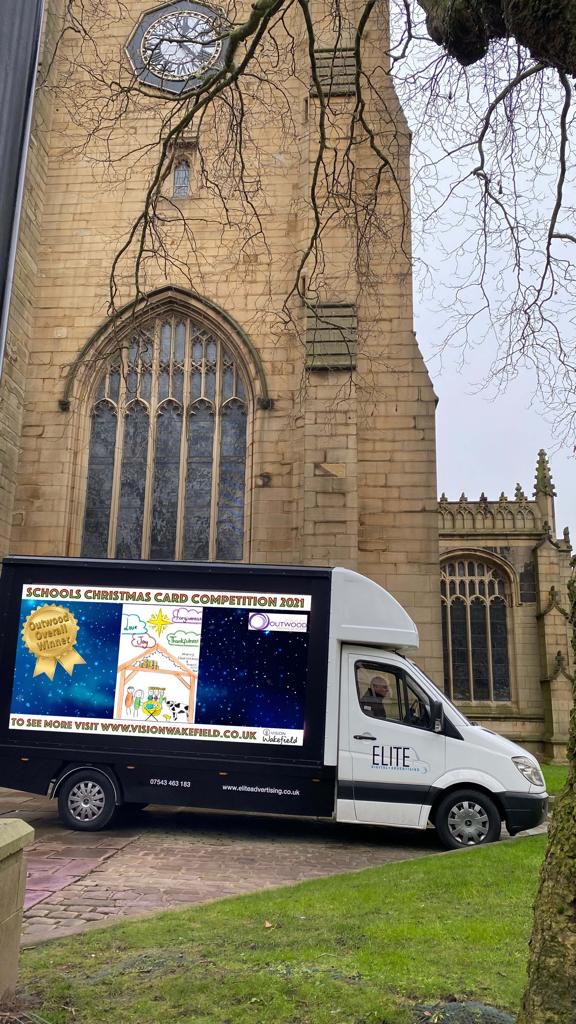 Churches in Wakefield are pleased to announce the winners of a Christmas card competition to help share God's love with the city.
Following the 65,000 Christmas cards sent to local residents last Christmas by leaders of Vision Wakefield, the church leaders involved have challenged secondary school children this year to design a winning Christmas card.
The new card winners are optimistic, sharing messages of care, love, and hope for the Christmas time.
The Rt Revd Tony Robinson, the Bishop of Wakefield, said: "Last Christmas was very different because of the pandemic.
"We hope this Christmas we can celebrate the love of God shown through birth of Jesus with families and friends more normally.
"The signs however are that it will be touch and go.
"Christmas is difficult for many, especially those who've lost loved ones.
"We also have asylum seekers from many countries in the city who've had to flee homes, families and their countries.
"In Vision Wakefield as church leaders we are working together to make them feel welcome, just as you or I would want if the situation were reversed.
"We were planning a Christmas party at the Cathedral for them where presents would be given to their children.
"Coronavirus has caused it to be cancelled, but I'm glad to say the presents so kindly bought will still get to the children."
As well as prizes for the winners of each school, the winning cards will be displayed on a digital billboard on the side of a van.
The overall winning card will be printed and distributed to organisations such as the NHS, Wakefield District City of Sanctuary, Foodbanks, CAP, The Night shelter and some nursing homes.
Daniel Kamalu, who leads Strong Tower Christian Centre in Portobello, said: "It's inspiring to see the willingness of leaders to work together to promote the reality of love in these simple ways.
"Christmas is about God's love for us all.
"Our prayer is that the people of Wakefield will know that love".
Working with the Cross Project, the City of Sanctuary, Food Banks and other initiatives, Vision Wakefield leaders are showing people, including those on the margins, that everyone is important.
One comment from last year, after watching the Songs of Praise type video showing a cross section of the good work being done across the city was, "This is the first time I've felt really proud to live here."
You can find out more about Vision Wakefield at www.visionwakefield.co.uk