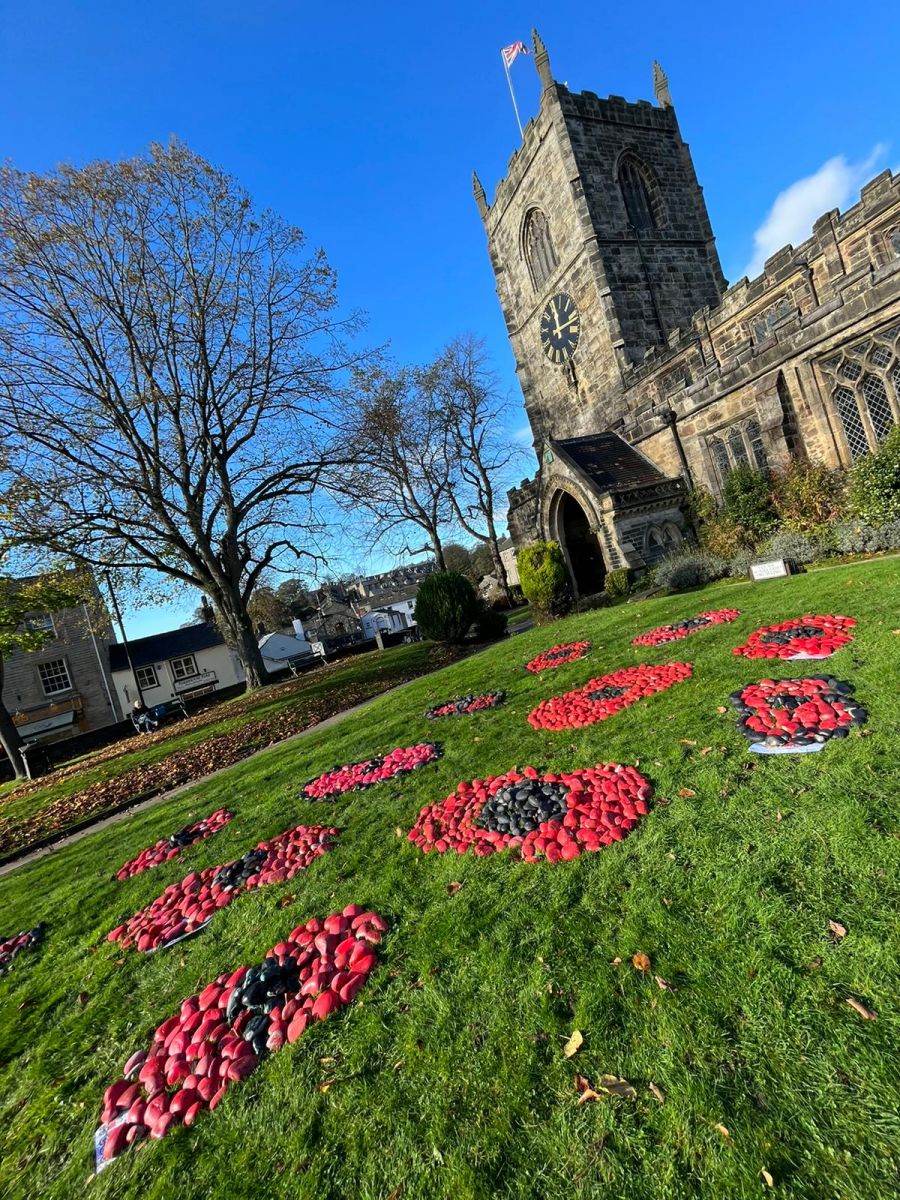 Churches across our diocese remain at the centre of community life, as shown by their role in honouring selfless courage and sacrifice in the lead up to Remembrance Day.
Holy Trinity Church, Skipton for example have been working alongside the local council, community groups and schools to create a poppy garden that celebrates the 100th anniversary of the unveiling of the Cenotaph on Skipton High Street.
Students at the schools and community groups painted individual stones to make up large poppy sculptures, which have been laid on the Holy Trinity lawn during the week of Remembrance (pictured).
Holy Trinity will also play a central part in Skipton's annual Remembrance Day Parade and service taking place on Sunday from 10.40am.
St Bartholomew's Arkendale have created a stunning display as part of their act of remembrance, making use of new LED lighting to illuminate the church in red. (pictured).
The Revd Claire Renshaw, vicar at St Bartholomew's, said, "The new LED lighting…is a central focal point in the village and can be seen from a distance as you approach. Missionally, it's a great conversation starter as people discuss the significance of the colours.
"We used red, white and blue for the Jubilee and on the sad death of Queen Elizabeth II. Red is being used at remembrance and in the future, we can highlight church or community celebrations too.
"It's a great way to open up conversation with surrounding people. It gives a whole new meaning to the church being at the centre of the community and speaking beyond its walls."