Campaigning for social justice is central to our aims.
Mothers' Union has a voice at the United Nations Commission on the Status of Women (UNCSW) which is the global body dedicated to the promotion of gender equality and the empowerment of women.

The Bye Buy Childhood Campaign was launched by Mothers' Union in 2010 to raise awareness of the increasing levels of marketing and sexual imagery aimed at and accessible to children. This campaign continues to bring change to industry and government.

Mothers' Union engages each year with the global 16 Days of Activism Against Gender-based Violence. Members join together with one voice to raise awareness of this issue.
Members at Settle and Wakefield Cathedral campaigning against Gender-based Violence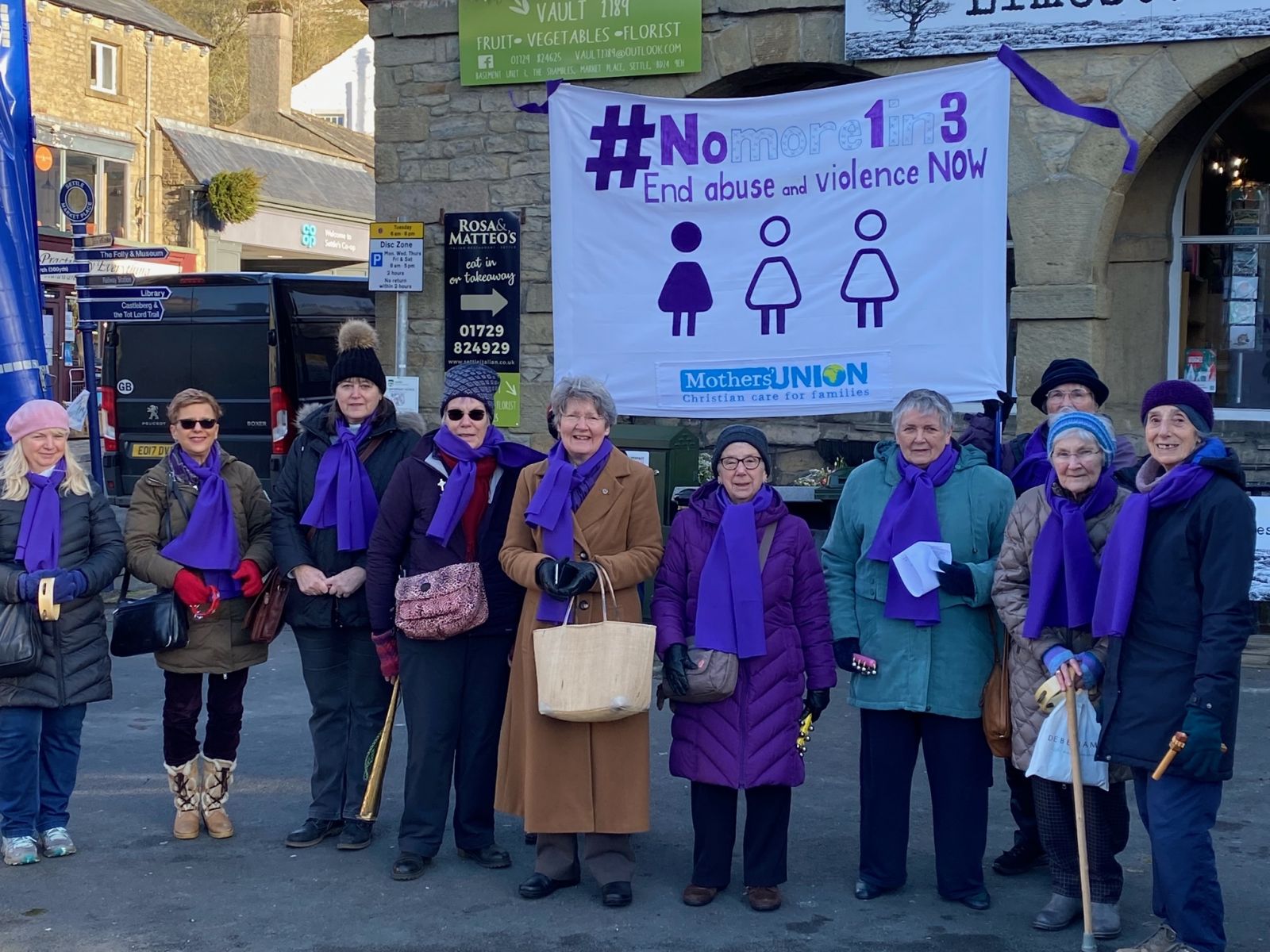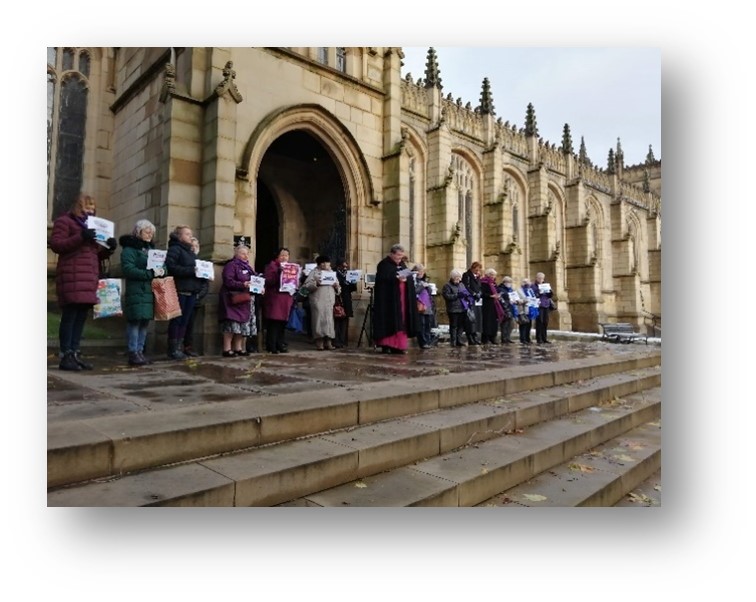 Concern about Modern Slavery in the UK

Mothers' Union are proudly working in collaboration with the Clewer Initiative in order to end modern slavery by 2030. Both Mothers' Union and the Clewer Initiative believe that the tools to end modern day slavery already exist within our local communities. We envision that the Church, which is present and at the heart of communities, has a primary responsibility in leading this effort. We can help with victim support and care. This involves working with the Church locally to identify resources already available to be utilised, developing partnerships with others and thus creating a wider network of advocates seeking to end modern slavery. Watch for more information or visit: www.theclewerinitiative.org