"God of creation, who loves all he has made and all that has evolved,
open the eyes of your people, that your love might be reflected in our care for the planet.
Through Jesus Christ, who walked this earth and calls us by name: Amen."

Bishop Nick Baines, World Environment Day prayer
On this page, you will find a wide range of resources to enable you and your church to incorporate worshipping our Creator God more effectively into the normal rhythm of your worship. The resource section here are:
In a hurry?
Care for Creation through the Church Year
Special services giving time to focus on worship with creation or care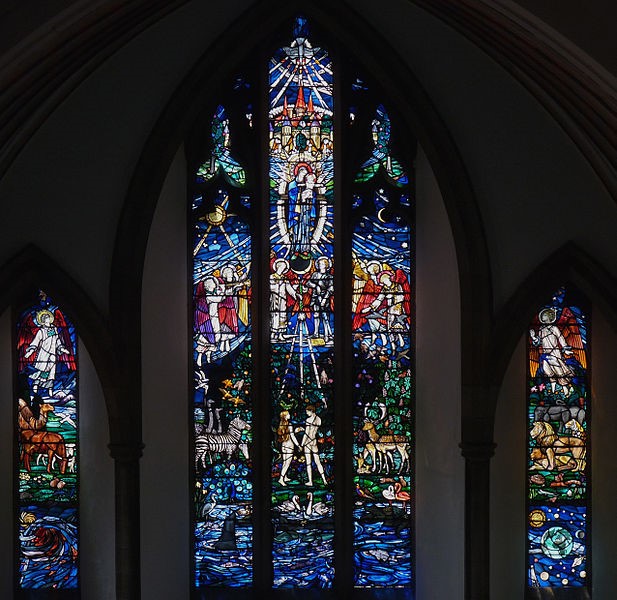 for God's earth can help the whole congregation widen their experience of our faith. A Sunday near World Environment Day at the start of June, Creation Time in September, Harvest or Lent are all good times to focus on God's and our relationship with the earth. Of course, it is possible to integrate elements of creation care into your worship week-by-week, but for specifically focused services you will find the following resources very useful.
Service of Lament
Taking time in our worship to acknowledge the loss of life and degradation of God's Creation is important. Holding in tension the despair of eco anxiety and climate grief with the optimism of shallow hope, helps us form a radical hope in Christ in the context of the climate and ecological emergencies.
Lent
The season of Lent gives us time to reflect on our relationship with the rest of God's creation and to lament the damage that humanity has done. The Archbishop of Canterbury's 2020 Lent Book Saying Yes to Life by Ruth Valerio, provides a reflective and challenging exploration into God's relationship with His creation and our interconnectedness with nature.
Easter
At Easter we remember that Christ's death and resurrection brings healing and renewal for the whole planet. This resource offers 10 simple reflective prayers for Christ's broken creation. The Stations of the Planet could be used in a service or as a prayer activity either during holy week or at another time of year. Download here.
Rogation
Rogation takes place in the springtime, when there is a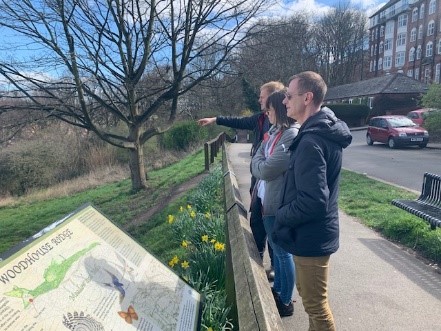 renewing of the earth. It follows Easter, the season or resurrection. Renewal and resurrection are therefore themes of this occasion whether in a rural or urban setting. Rogationtide is one of the ancient agricultural festivals, when processions take place to bless the crops and walk around the parish boundaries including asking (Latin 'rogare' – to ask) God's blessings on the fields, the crops and the parish, that all for the 'fruits of the field' will flourish in the coming months.
Environment Sunday - June
Environment Sunday is celebrated on the Sunday nearest World Environment Day (5th June). It is an opportunity to pick up a variety of environmental themes, invite a guest speaker from either a Christian environmental organisation or a local politician or business person to talk about how your church can bless the local community in caring for the local environment. Some churches like to make this a "walk to church" Sunday.
The World Environment theme for June 5th 2023 is 'Act Now'.
Creationtide: 1st Sept - 4th October
The Season of Creation or Creationtide is a season running between the World Day of Prayer on 1st September and St Francis' Day on 4th October. Churches and congregations are called to pay special attention to the responsibility of humanity for the earth and for all that lives upon it. It's start and end dates reflect that it is an ecumenical season, a shared idea between Eastern and Western Christianity. Creationtide is driven not only by the complex environmental crisis creation faces, it also draws on much deeper roots in scripture and in older Christian traditions of the relationship between God, humanity and the created order. The timing of Creationtide means it is an excellent way of rooting traditional harvest festivals in wider issues and in firm theological ground.It is season in the church calendar like Advent or Lent, with a focus on celebrating Christ's creation, remembering our dependence on God's gift of the natural world, praying for the restoration of creation and taking action to bring this about.
The following resources will be helpful during this season:

Ready to print service sheets:
Full service for Service Leader:
Resources for other services from the Church of England Creationtide website here.
Daily actions and reflections here.
An example of a six-week service programme from one parish in the Diocese here.
Creationtide is often a time to reflect on relationships with all animals. These resources may help:
Outdoor Worship
Many people feel closest to God and have spiritual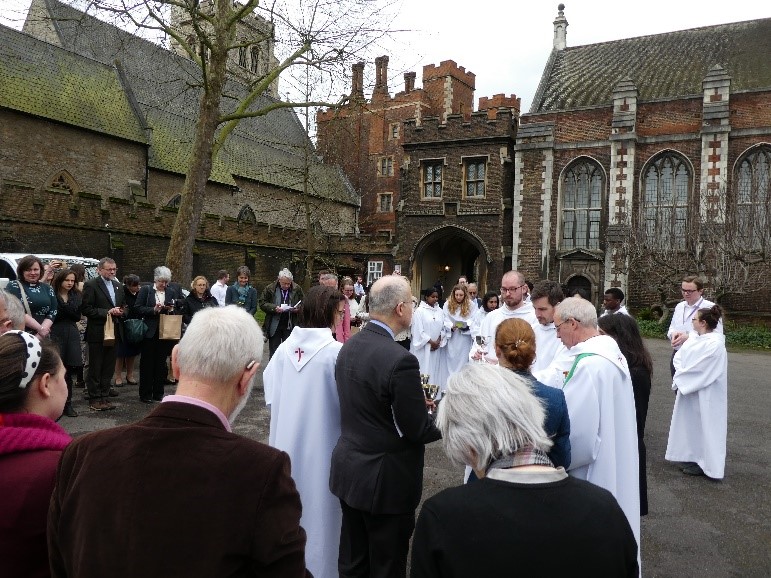 experiences while in nature. Taking our corporate or personal worship outside, to worship alongside the rest of God's creation can be uplifting and inclusive.
Here are a range of resources that you may like to try out in your local park, churchyard, or if you are fortunate enough to be able to go for a walk in the countryside. However, you may be able to find joy and wonder from your armchair looking out the window, viewing nature photos or videos or in your garden.
All of nature is always worshiping Christ, its creator and redeemer. As humanity, we get to choose to join in!
Forest Church is a fresh expression of church drawing on much older traditions when sacred places and practices were outside – but it is also drawing on contemporary research that highlights the benefits of spending time with nature in wild places. Forest Church isn't just normal church happening outside; rather it attempts to participate with creation. Watch this short video to find out more about Forest Church.
Teaching
Jesus said to them, "Go into all the world and preach the gospel to all creation". Mark 16:15
There is a growing concern about environmental issues, both among church members and the general public and an increase in people for whom eco issues actively shape their moral and spiritual views. For the Christian Gospel to be relevant, it needs to speak into the context of the climate emergency and biodiversity crisis, which is jeopardising lives, livelihoods and exacerbating injustice.
There is a wealth of scripture which points to Christ's relationship with His creation and humanities place within this. It can challenge our views of being Jesus shaped people and has much to offer the environmentally concerned, the anxious, the heartbroken and the climate victims of today.
Intercessions
There are so many pressing environmental issues it can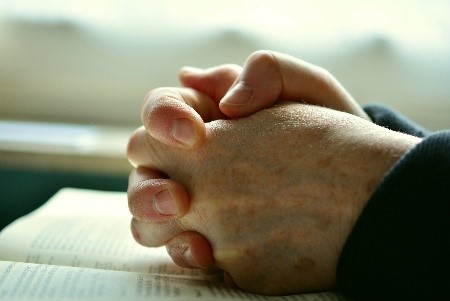 sometimes be hard to know where to start to pray for God's earth and all of us who depended upon it.
Bible Study
God's relationship with creation and our interrelationship with the natural world runs through scripture. A range of small group studies that explore this, can be found here.
A more extensive list of courses is available on the Green Christian website.