Sonia's story: It can't be me...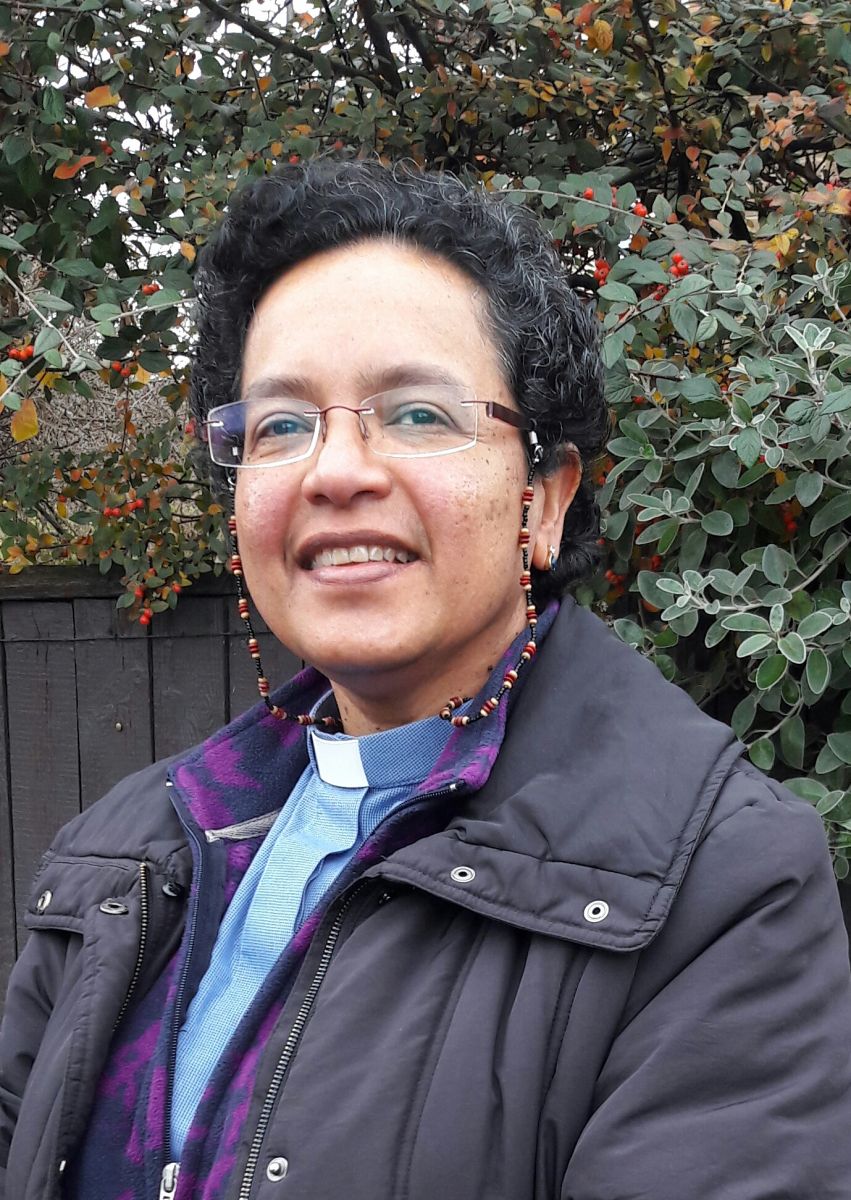 I was born and brought up in Guyana. I was baptised at just over 2 months old and as a child went to church regularly with my mum and siblings. I always loved going to church, sitting beside mum during the morning service and returning at 3pm for Sunday School. The church in those days was in a poor state of repairs and numbers were in decline. Economic realities were harsh and the political climate, unpromising. However, there were a few faithful people in the Christian community who were my role models and particularly two women who were examples of what it meant to be faithful and resilient: the local lay reader (Mrs Pearl Barnes) and my mum. At the age of thirteen I was prepared for confirmation and readily committed my life to Jesus, at the time taking a decision to learn by heart 'O Jesus I have promised' in time for confirmation. I learned to be a server in the church and before I was out of my teens had signed up for the local lay training programme. I loved meeting fellow Anglican and would take every opportunity to attend diocesan events in Georgetown, including ordination services at the Cathedral, even if I didn't personally know any of the candidates!
After A levels I entered the world of work and spent four years working in a commercial bank, progressing very well until I was approached by my bishop and asked to consider working with the church as the Mothers' Union Worker. I was not convinced that this was what God was calling me to but was persuaded that with training and support all would be well. My training and a brief 18 months in the post were both eye-opening and testing. I chose to leave and experienced something of a crisis at the time. I had felt very strongly that I was being called by God but somehow I'd got it all wrong! Or so I thought. What was it that I was being called to?
I moved to the UK and took a step back from responsibilities in church. I made a deliberate decision to take a back seat in church and to get on with study with the Open University, volunteer work in the community and employment. During this time a priest who was also a close friend asked me whether I would consider ordination. It was not something I had ever considered as at the time the diocese where I had spent the bulk of my life did not ordain women. This was 1996 and the Church of England had only recently begun to ordain women as priests. I did not give the suggestion serious thought but never forgot it either. A few years later, another priest asked me, 'When are you going to get ordained?' Again, I tried to brush the question aside, giving only the briefest of thought to it – that it probably wouldn't work if with Amos (my husband) already ordained, I also got ordained. That was that.
Then in 2010 we moved to Leeds and I became immersed in the life of two churches, St Agnes' (Burmantofts) and St Cyprian's (Harehills). There was, at this time, a rising awareness within that I needed to settle the question of ordination and I couldn't rest until I had done so. I therefore set about exploring a vocation to the priesthood. The process involved many conversations with Amos, other family and friends, a Vocations Adviser, the Diocesan Director of Ordinands (DDO) and an assistant DDO over the period of about a year. I was recommended for a Diocesan Panel and subsequently a Bishop's Advisory Panel. These experiences felt like being turned inside out, but at the end of the process all seemed satisfied that yes, I should embark on ordination training.
I went into the process not knowing what the outcome would be and I felt very happy and at peace with the result. Training on the Yorkshire Ministry Course at Mirfield has felt like a huge privilege. The day of my ordination was very joyful. I am currently serving my title at the Church of the Epiphany, Gipton and Oakwood Church in Leeds where I feel constantly encouraged and supported. I continue to learn every day about God's love and faithfulness and am grateful for the ways in which I have been sustained. I have met so many wonderful people, both ordained and lay whose wisdom and brilliance inspire me to seek to pass on the light of Christ that I have received and continue to receive. Thanks be to God whose Spirit sustains us.

Supo's story: God's calling, my calling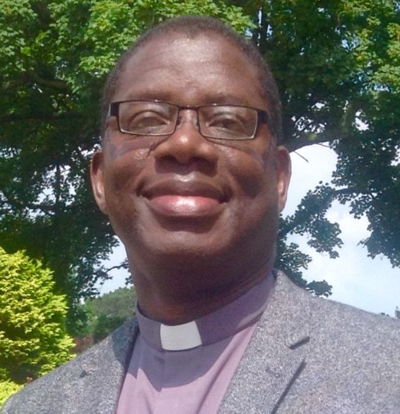 The idea of ordination first came to me 19 years ago when I felt God calling me to something and the only thing I can think of at that time was ordination. Prior to that the thought of being a priest never entered my head. However, God has another plan for me, to train as a Reader. I started training in 2004 and was licensed as a Reader in 2007. A few years after, I realised that being a Reader was a preparation for my real calling - ordination to priesthood. This became obvious when several people kept telling me that they see me as a priest.
On reflection, I realised God has been saying this to me but I've not been taking it seriously because I never thought I could be a priest. Being a Reader, even though I am not very good at communicating, was hard enough for me to comprehend - without thinking of being a priest!
Apostle Paul said, "We are not competent enough to be worthy to serve the Lord; our competence comes from the grace of God" but what I have learnt so far in my Christian journey is that when God says YES everything is possible.
By letting the places of my poverty come to the light of God's word, He opened my eyes and heart to discern His truth for my life. I have always thought that having passion for God is all that one needs to be a disciple of Christ. God has revealed to me that it is not enough to have passion for Him. I must be prepared to walk in the places Jesus walked. Care for those He cared for. Love those He loved. Protect and stand up for the weak and the poor in society. And I must do all this in the way that Jesus did. So, if you're feeling any desire to do any of these, it may be that God is calling you to more than you're currently doing. When God says 'YES' to you, nobody can say 'NO'. And God will never call us to something we are not capable of. When He calls, He also equips and provides us with everything we need. He certainly provided me with everything I needed to train as a Reader and also for ordination.
I was recommended to go for a Bishop's Advisory Panel (BAP) interview in January 2013 and was recommended for training for priesthood. I started training in September 2013 and was ordained Deacon in July 2015 and ordained priest in June 2016.
If you ever feel that God is calling you to something, whatever it is, my appeal to you is to explore the possibility of a vocation in the service of Christ. Your first port of call is your Vicar who will advise you and point you in the right direction. There is joy, blessing and the grace of God that comes from knowing you have been called to a wonderful service. My saying Yes to God is about my love for God for loving me. It is about sharing this love of God with others, for them to experience what I have experienced and am still experiencing. To tell others, not only about the wonderful relationship with God that brings joy, happiness, security and peace of mind but also a relationship that tests us, challenges, inspires and nurtures us into a royal priesthood that we are created to be. God will always be there for you; by your side to guide you, in front to lead you and behind you to pick you up when you fall.
The church can say "Come Lord Jesus" and we can say "Come Lord Jesus" only because God said it first. An invitation by God to come to him and our response to God by asking him to come to us, in our life, comes with big responsibilities. Accepting the invitation requires a change of heart. It requires us to be born again in Christ. From now on it is going to be God's ways and no other ways would do. I pray that God will give you the grace and the strength you need to respond to His calling. Amen.

Phil's story: the road to Glasgow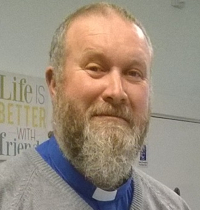 Revd Phil Maries was a lorry driver before he was ordained.
Listen to an interview with Phil where he explains how a CB radio programme on the road to Glasgow changed his life and direction.