As climate change is affecting the poorest in our communities (both locally and globally) and those without a voice (future generations and animals and plant species), many Christians feel compelled to speak out for climate justice.
Climate Justice and International Climate Change Talks
"For COP, we need concrete action now mainly from the finance institutions supported by regulation I think, to let low carbon investment blossom and fossil fuel investments drop to nothing. Things like border tax adjustments, announcements on coal, electric car charging. money flows to adaptation in hard hit countries and decisions on offsetting... the list goes on, but it needs to happen now and not wait."

Professor Piers Forster, Director of the Priestly International Centre, University of Leeds and a lead author of the IPCC reports
What can our church do?
Hope for the Future provides resources and support to help your church and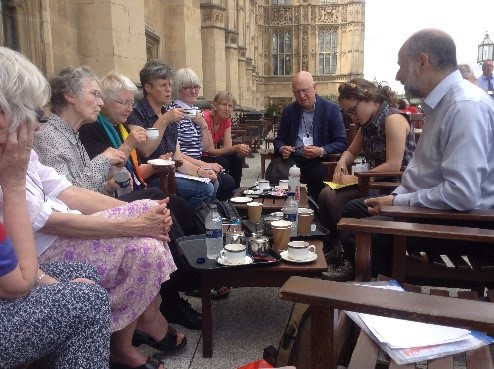 community speak with your MP about climate justice.
"On a visit to Fiji over a year ago for the Regional Primates' Meeting of the Oceania Region, I saw how climate change has already begun to impact the lives of local people. One of them told me, and these are words I will never forget, "For you Europeans, climate change is a problem for the future. For us it is a problem of everyday survival."

Archbishop Justin Welby