The Children, Young People and Families Team support parishes as they seek to develop and extend their mission and ministry with children, young people and their families. The team are based in the diocesan offices but operate across the whole diocese.
The team work in a variety of ways, including facilitating discussion, delivering training, providing practical support and information, updates on resources and up-to-date details of research and thinking in the areas of mission, ministry and children and young people's spirituality.
For general enquiries, please contact childrenyouth@leeds.anglican.org
Meet our Team
Keeping in Touch
Newsletter
If you would like to sign up for our regular newsletters, please join our Digital Learning Platform for free, select that you have an interest in "Children and Youth" and confirm that you would like to receive newsletters. To view previous editions, please click below:
February 2023 March 2023 June 2023 September 2023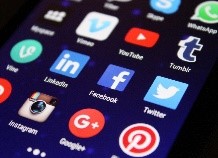 Facebook
We host a Facebook group for anyone involved in children, young people and family ministry where people share details of events, resources, activities and training and also ask questions, debate ideas and learn together.
Twitter
We have a Twitter profile where we document a bit of what each of us are up to in and around the diocese.