Beginning to think about God's call

Vocation
"Vocation" is a word that is hard to define well, and it often means different things in different contexts.
Outside the church, in can often mean something something focused on "me" - "my career" or "my calling", and can be associated with self-fulfillment or "my sense of purpose".
Within the church the meaning of vocation has sometimes been narrowed to be simply about a call to ordination - a calling to become a priest
It's important to say that neither of these definitions are totally wrong, but they are focused on the individual.
The Biblical emphasis is on the whole church, and upon all the things we are called to do collectively. While the Old Testament has many stories about particular individuals like Abraham, Moses and Isaiah who received a special call from God, in the New Testament "calling" is nearly always something applied to the whole people of God.
Ministry is something that the whole church shares in. The word "pastor" actually only appears once in the New Testament (in Ephesians 4), in a list of roles of those who help the whole church to grow - apostles, prophets, evangelists, pastors and teachers. The much more common phrase is "one another", which appears over fifty times. When it comes to serving God and one another, everyone is called, and we all have our parts to play.
Nevertheless, it's also clear that God does call some people to specific roles and ministries, either for a season or for life. They are especially gifted or suited to the work they are called to do.
Clergy often act as a "representative focus" for the Christian community, which is why some writers prefer the more unusual word presbyter instead of priest, because that means they are someone who presides. Ideally, they draw out the gifts and callings of everyone in the local church, so that,
"Instead, speaking the truth in love, we will grow to become in every respect the mature body of him who is the head, that is, Christ. From him the whole body, joined and held together by every supporting ligament, grows and builds itself up in love, as each part does its work." - Ephesians 4:16-16
All called by God: the general call
Vocation is for everyone! It isn't just a word for special people. There are many things that God calls everyone to do, especially:
Many instructions given by Jesus to his first disciples are things that every Christian is called to do - "love one another" "love your enemies" "seek God's kingdom".
God calls the Church and He calls through the Church
Remember that the church is called to do these things together. First and foremost, the church is called and vocation is often about discovering our part in what God is already doing through the church. Some people discover that God may be calling them to quite a specific 'calling' and this is sometimes called a vocation. This could be a calling to ordination, but there are many formal roles in the church. These could include vicar, chaplain, youth worker, lay preacher, deacon, evangelist, joining a religious community, planting new churches (pioneer ministry) etc. All of these might be paid or unpaid.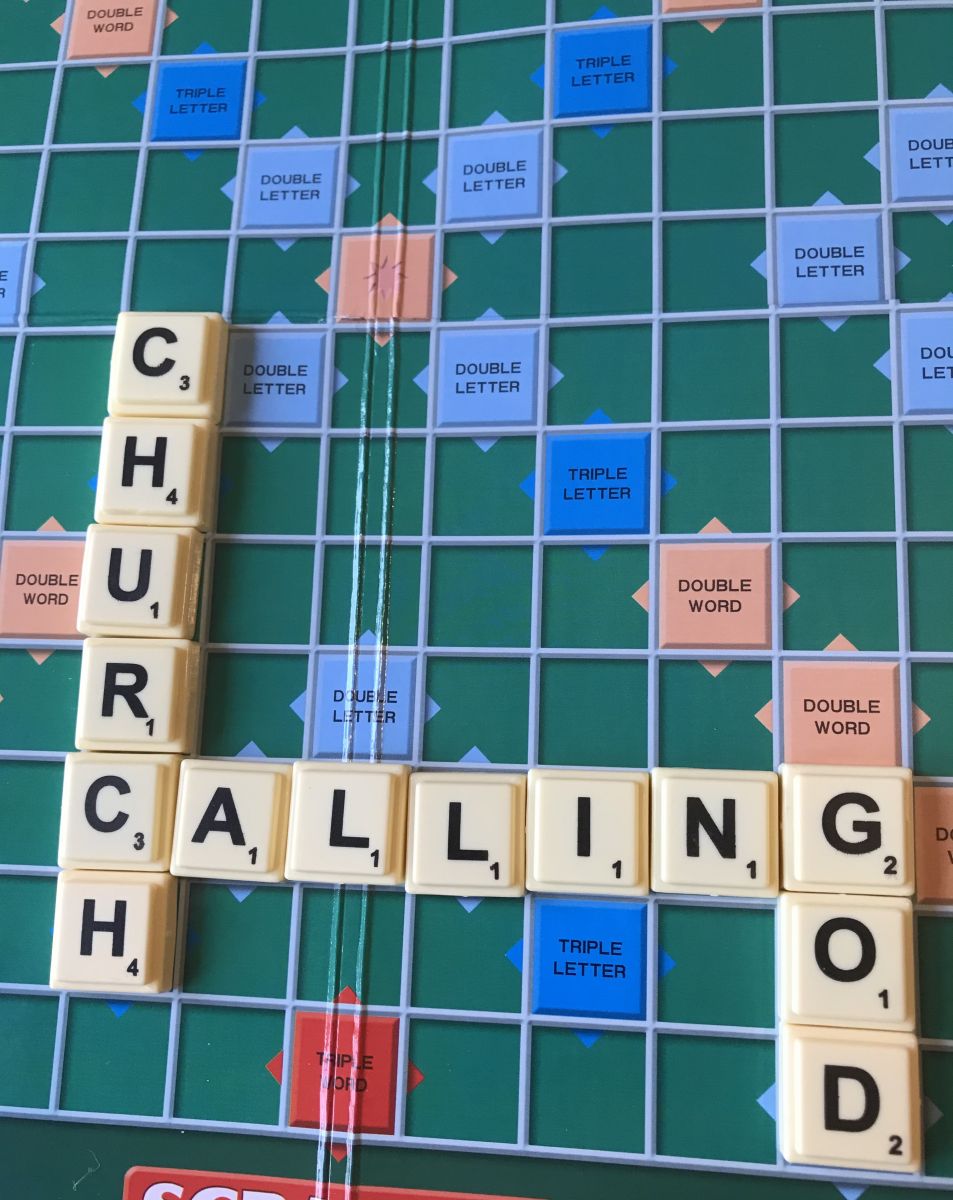 Some people are called to serve God through everyday tasks or employment
Some people feel called to their daily work or a particular task:
in a job or career
in the home as a parent or carer
in spare time as a volunteer
For many people in the world today, there is little choice about what we do with most of our time, and for many people work means earning enough to stay alive, but the Bible encourages us to do everything in the light of God's existence and love:
"Whatever you do, work at it with all your heart, as working for the Lord, not for human masters" (Colossians 3:23)
Some people are called by God to serve Him in their church community as a volunteer
This might include
as a church warden
as a music leader or member of the choir
in a practical role such as building repairs
as a sacristan
working with children or young people
a worship leader
as a welcomer
as a member or leader of the pastoral team
etc
Many of these roles are temporary, and mostly they are unpaid.
Some people are called to specific ministries that the church formally authorises
These ministries might include
As a Reader (now often called Licensed Lay Minister)
As a member of a Religious Community (often known as monks and nuns)
As a Church Army worker
As a deacon
As a priest (often called a vicar, chaplain, minister, reverend, padre, clergy etc)
In these cases, the church provides specific training and authorisation. For clergy (deacons and priests) this happens at a national level but much of the work in the Diocese is handled by the Vocations Team.
Discernment
The process of discovering God's call on our lives is called "discernment". There are formal procedures in each Diocese that are used, and specific criteria that need to be met. You can find out more about this process in the Diocese of Leeds here.

What is He saying to you?
God speaks in an infinite variety of ways,so how do we know when he is speaking to us?
Once again, this is where we must not focus on the individual. While it is true that some people sense a special personal revelation, a calling must be assessed within the Christian community. If you think that God is speaking to you, what do other people think?
There are several things to consider when we feel God may be calling us to do something:
Is it biblical? - does this contravene what God has already said on the subject? Most of the time, guidance involves simply doing something that is plainly commanded in scripture.
Is it helpful? - does it demonstrate love for our neighbour?
Does it make sense? - does it pass the test of plain common sense? While sometimes we are called to do extraordinary things for God, is this thing so foolish as to make it ridiculous? Often the people we love will tell us!
What do others say? - what is the advice of mature Christian friends and leaders?
Is this the time? - is this something for now or do we need to wait?
Although many Old Testament characters seem to have a significant, clear call from God, and St Paul has his "Damascus Road" moment, Bible characters are not usually there as examples to follow. Their situation was often unique and unusual. Beware of thinking of yourself as "special", as though God has chosen you as the only one who can save the world. (That was Jesus Christ!). Nevertheless, each of us has responsibility to discern what God wants us to do with our lives, with the help of others.
So...
Read the Bible and pray regularly

Note the nature and character of God - revealed in Jesus Christ
Note that God made the world and it was good
Note that you are of great worth because you are made by God, and if you are a Christian you are redeemed by his Son and his Spirit lives within you
Note that God loves you and chose you before the foundation of the world
Note the unfolding of God's great plan from Genesis to Revelation and reflect: where might I fit into God's continuing work?
As someone has said: "God's love is so great, he loves you are; God's love is so great he doesn't leave you as you are."

Aim to do the things God/Jesus has commanded, which the baptismal service affirms:

come to Christ as your Saviour
submit to Christ as Lord
come to Christ, the way, the truth and the life
love your neighbour
seek the Kingdom of God
be an active member of the church
seek to be faithful in public worship and private prayer

Look at the verse from Ephesians 4, above

the Christian life is something we do together as a community. What role could you play?

What is your church already doing?
What are the needs of your church and/or community? How could you help?
It would be good to visit the Leeds Diocese Digital Learning Platform and sign up to receive information from the vocations team. This will let us contact you about events and courses that are happening and send you occasional mailings which might help you. We won't pass your data to anyone else without your permission and won't bombard you with emails. If you wish to unsubscribe you can do so at any time by clicking on the link or emailing the vocations team. You will also find regular updates and useful resources on or Facebook page - see the link below.
Our Director of Ordinands and Vocations, Derek Walmsley, has written an easy-to read book about vocation, telling the story of the whole Bible and helping the reader to reflect on their part in God's great story. You can find news about the book here.
Many people have found it helpful to do the Introduction to Theology Course, run by our Lay Training Department. This involves 12 sessions over 12 weeks and you can find all the details here.
The Lay Training team also run the Online Discovery Course. which can be a great way to explore your role in the life of the church.
An extensive list of books about vocation and related topics is available.
Alternatively - browse some of the Useful Links.