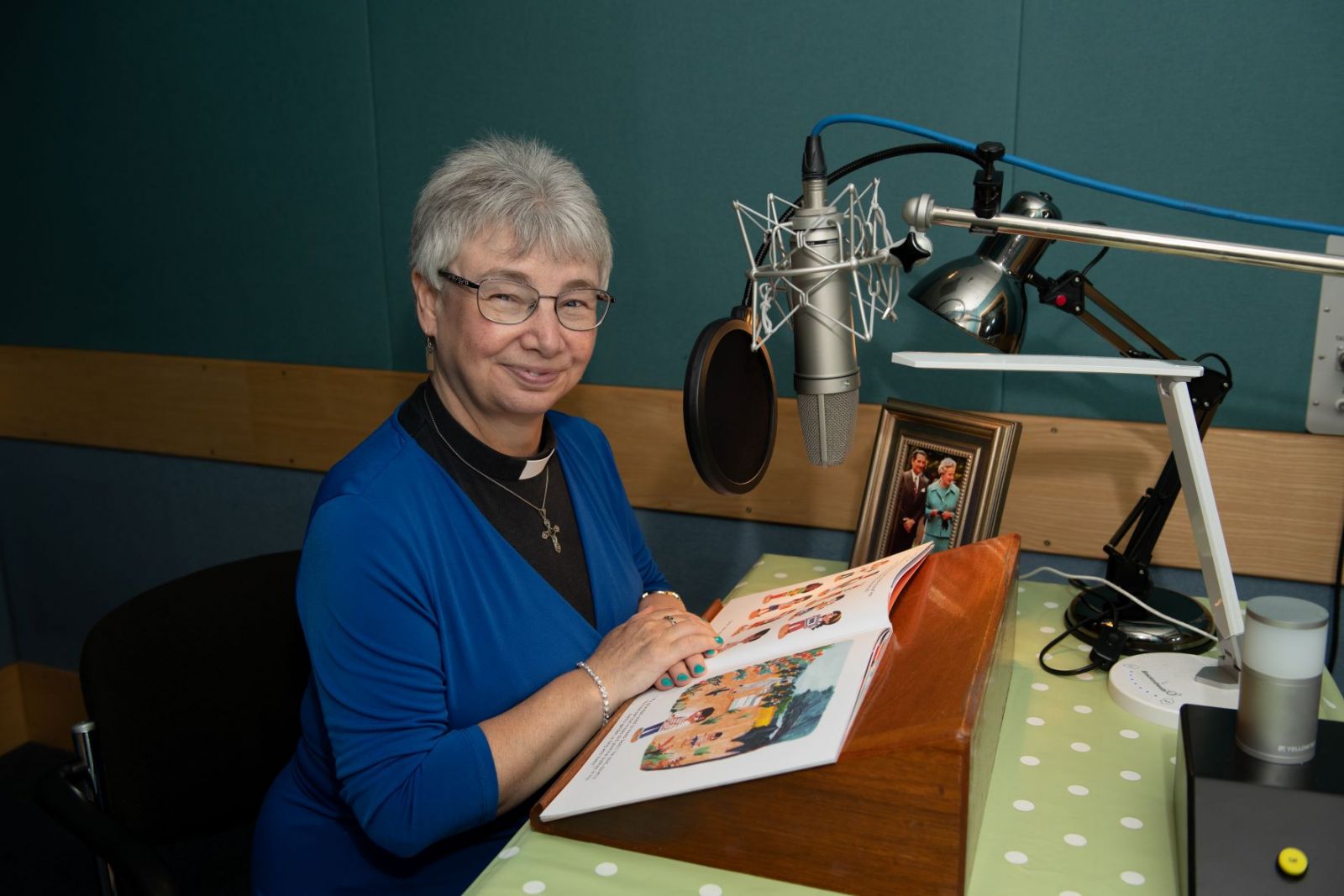 One of our clergy has helped deliver a £450,000 legacy to the Royal National Institute of Blind People (RNIB) on behalf of a long-standing friend.
The donation from Doreen Gough from Gipton in Leeds will benefit RNIB's Talking Books service and the money was presented to the charity at its Talking Books recording studio in Camden by Revd Diane Lofthouse, the executor of her estate.
Doreen's husband Derek had sight loss and was a keen user of RNIB's Talking Books service. He passed away a long time before his wife and she wanted to acknowledge how RNIB had helped her husband to enjoy reading again by donating her whole estate to the charity.
Diane said: "Derek and Doreen were such a lovely couple. They loved each other's company and especially enjoyed reading. Doreen told me how Derek felt a bit lost when his sight started to deteriorate and that he was delighted when he discovered RNIB's Talking Books.
"Doreen always remembered how Talking Books helped Derek enjoy reading again and the couple would often listen to a book together. It was because of this that Doreen made the decision to donate her estate to RNIB and I am so pleased to fulfil her final wish. I hope that this money will give other people with sight loss the chance to enjoy many books for years to come."
The generous legacy will be used to fund three new RNIB recording studio pods and one of these pods will be named 'The Gough Pod' in Doreen and Derek's memory. The money will also go towards an ambitious public library engagement project, aimed at raising awareness of RNIB's library of 40,000 books, and how they can be accessed digitally, within public libraries across the UK.
During the visit to RNIB's Talking Books studio, Revd Diane and her daughter Angela also had the opportunity to narrate a children's book. The book is called Omar, the Bees and Me by author Helen Mortimer and is already part of RNIB's Talking Books library, with a dedication to Derek and Doreen at the start.
Revd Diane was recently licensed as Associate Priest in Seacroft parish, while continuing in her role as chaplain to Harrogate Hospital.