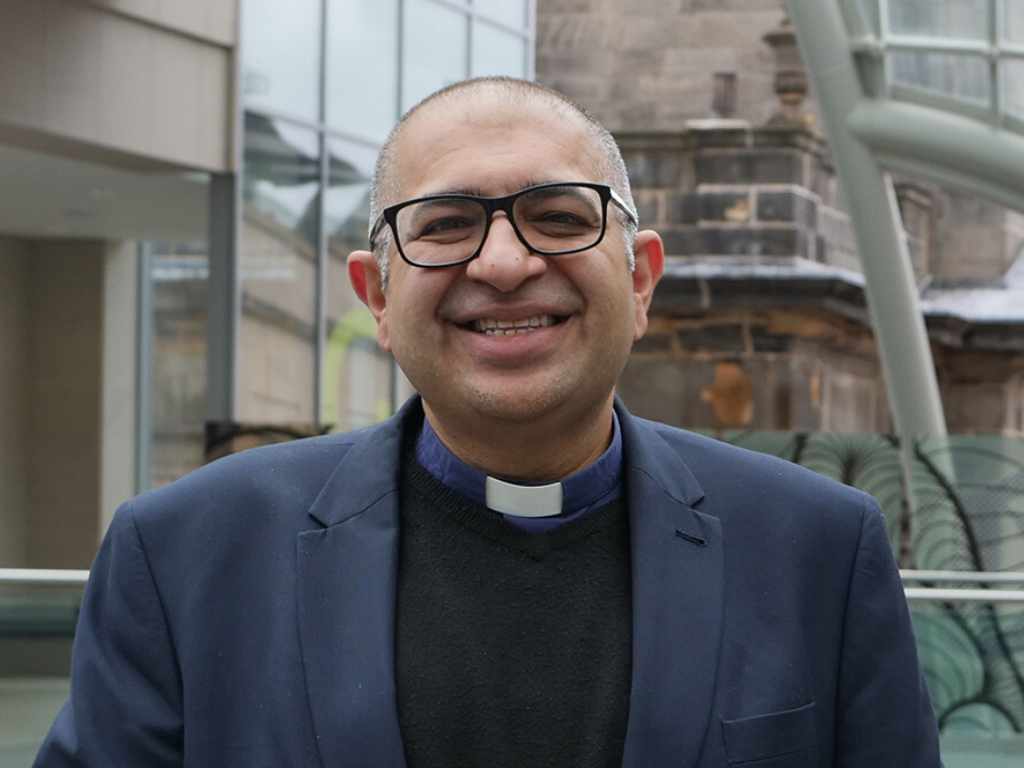 The Bishop of Kirkstall, Arun Arora, was consecrated on Friday, July 15 2022 at York Minster.
Having originally trained and practised as an employment lawyer, Bishop Arun worked as Director of Communications for the Diocese of Birmingham and as press officer to Bishop Mark Santer.
He trained at Cranmer Hall, Durham and served his curacy while also acting as Director of Communications to former Archbishop of York Lord John Sentamu. After leading a Church in Wolverhampton, Bishop Arun served as National Director of Communications for the Church of England.
Bishop Arun's appointment is a return to Yorkshire, where he served his curacy at St Mark's Church in Harrogate.
"It is a joy and a privilege to be called to be Bishop of Kirkstall and to join the work that God is doing in Leeds. It is a particular delight to be returning to the Diocese where I was ordained and served my curacy, where my wife and I first lived and where our daughter was born," said Bishop Arun.
Born and raised in Birmingham, Bishop Arun added: "I am a city boy at heart and am excited at the thought of serving an increasingly confident and growing church in this vibrant city. I'm looking forward to working with the churches of Leeds and civic, commercial, educational and cultural partners in a common cause to bless the city and its people."
PA: Matthew Hall, office hours: Monday - Thursday, 9.00am - 2.00pm.
Bishop of Kirkstall Office Address: Church House, 17-19 York Place, Leeds LS1 2EX.