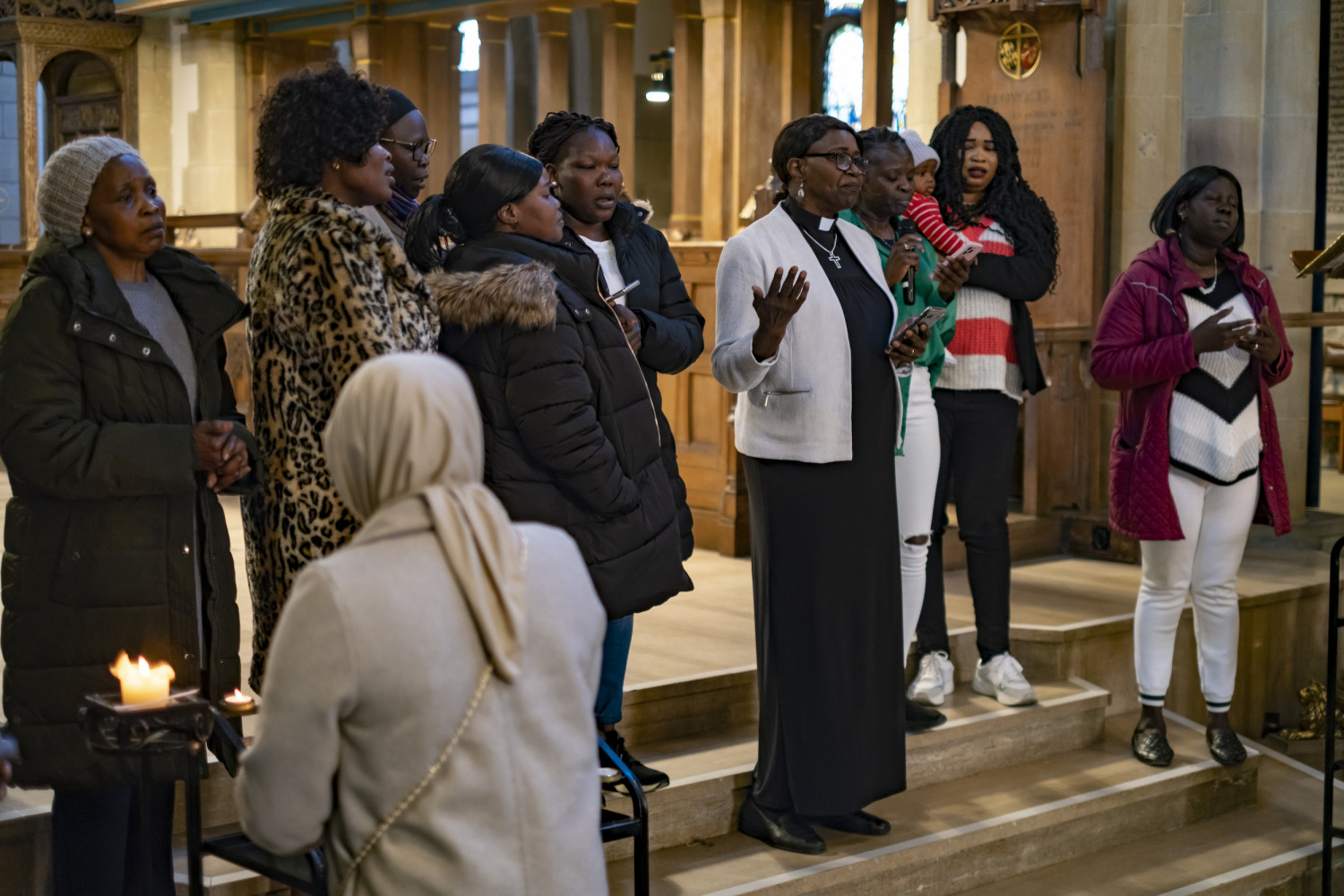 Christians in Sudan are fleeing the fighting as the imperfect ceasefire holds in Sudan.
Following last week's attack on the Anglican Cathedral and clergy properties in Khartoum, Archbishop Ezekiel Kondo sent messages to the Diocese of Leeds Link group thanking Leeds for their prayers and support.
"Nobody knows what damage or looting have happened to the Cathedral," the Archbishop reported after he led 42 adults and children on foot to places of safety across the area.
Shops and banks remain closed for most of the time with restricted access to electricity and communications.
The Rt Revd Nick Baines, Bishop of Leeds has remained in constant contact with UK government officials and the Archbishop of Sudan, speaking for the Anglican Church there.
Bishop Hassan, of the Diocese of Kadugli, whose family remain trapped in Khartoum, asked churches in the diocese to keep praying: "We are in dire need of help, and pray for conditions to improve. May God have mercy on us."
The Revd Ludia Shukai, curate of St John's Great Horton, was grateful that members of her family managed to catch one of the British flights out of the capital on Thursday.
Prayers for Sudan have been held in Bradford Cathedral, across the Leeds deaneries, in Keighley churches and elsewhere for the people of Sudan.
Archbishop Ezekiel asks: "Please pray that fighting stops, food and water are available, medical needs are provided and stranding expatriates are safe and evacuated."
Prayer resources are available and will be regularly updated from the Leeds Sudan Link.