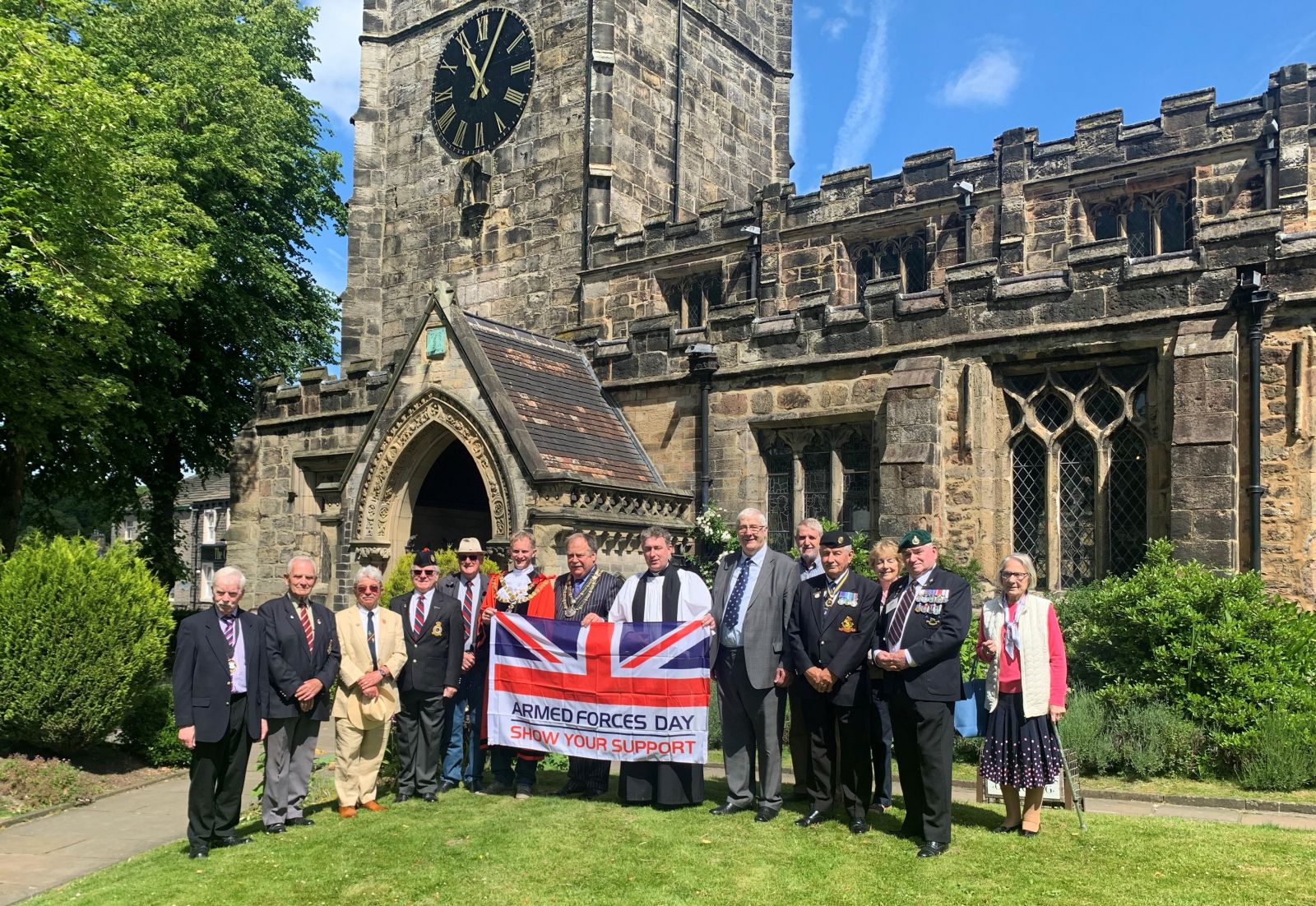 The Armed Forces Flag has been raised at Holy Trinity Church, Skipton to mark the start of Armed Forces Week.
Civic dignitaries, including Craven District Council chairman Cllr Simon Myers, Armed Forces Champion Cllr David Ireton, Skipton Town Mayor Richard Judge and veterans from the Royal British Legion gathered at the church to witness the special ceremony.
The flag raising and lowering ceremonies are normally held at Skipton Town Hall, however, due to the refurbishment works currently taking place at the Town Hall, Holy Trinity Church kindly stepped in and agreed to fly the flag from their flagpole.
Revd Canon James Theodosius blessed the flag before it was raised and delivered a poignant prayer in remembrance of those who sacrificed their lives for our freedom.
Armed Forces Week is an annual celebration of the country's serving officers, cadets, veterans and reservists.
Cllr Ireton said: "We are proud to fly the Armed Forces Flag in Skipton. This week is a chance to honour and show your support for the men and women who make up the Armed Forces community - from currently serving troops to service families, veterans and cadets – for the work they do locally and have done and continue to do around the world."
Chairman of Craven District Council, Cllr Simon Myers, added: "I am very proud to be able to celebrate our Armed Forces men and women in person this year. We never thought we would see scenes of war in Europe and it brings it back home to us. Therefore, it's very poignant and important for us to show our support to all members of the Armed Forces community for their dedication and service to our country – this week we say thank you."
The Armed Forces Flag will be lowered in another small ceremony on Sunday, June 26.