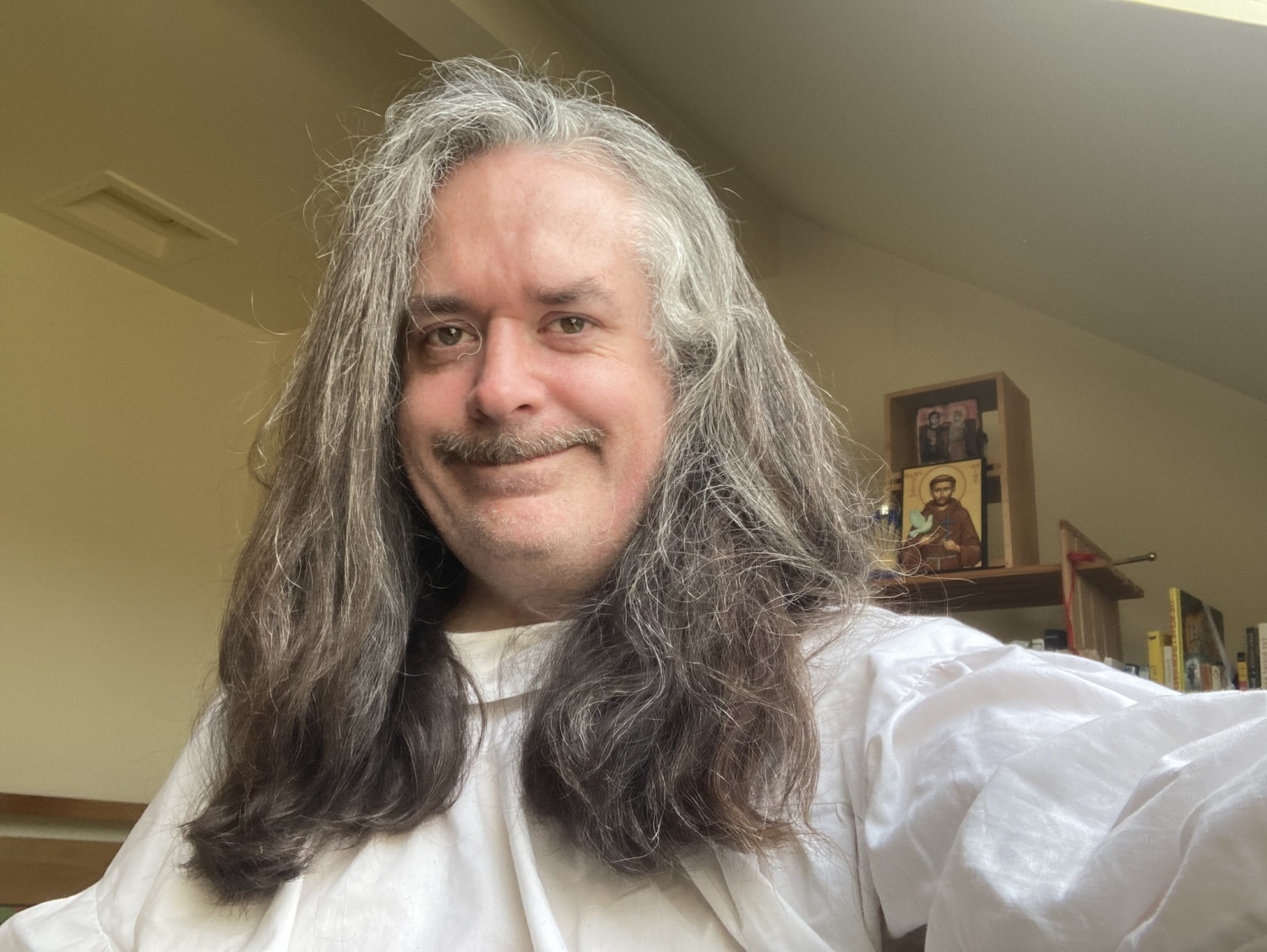 Brother Magnus, a Franciscan Friar who attends All Hallows Leeds, is bidding farewell to his luxuriant locks to raise funds for its Rainbow Junktion charity that tackles food poverty, fights food waste and builds community.
He will have a sponsored head-shave later this month to remove his long hair that was last cut before the Covid lockdown in 2020.
"I am shaving off my hair to raise funds for this vital work that enables so many vulnerable people to have the basics in life - the ability to feed themselves," said Br Magnus, who is a volunteer helper at Rainbow Junktion.
"Volunteers intercept food that would otherwise be thrown away and turn it into healthy, nutritious meals for anyone and everyone on a pay-as-you-feel/can donation basis.
"We also run a foodshare supporting some 550 households in our community who are struggling with food poverty."
Br Magnus moved to Leeds from the South of England and said he was astounded by the level of poverty endured by many people.
"Being in Leeds has changed my life and Rainbow Junktion has blown my mind about how we can help and I see Jesus at work in what we do every day," he said.
You may find out more about donating to this cause at https://gofund.me/e6bd50aa