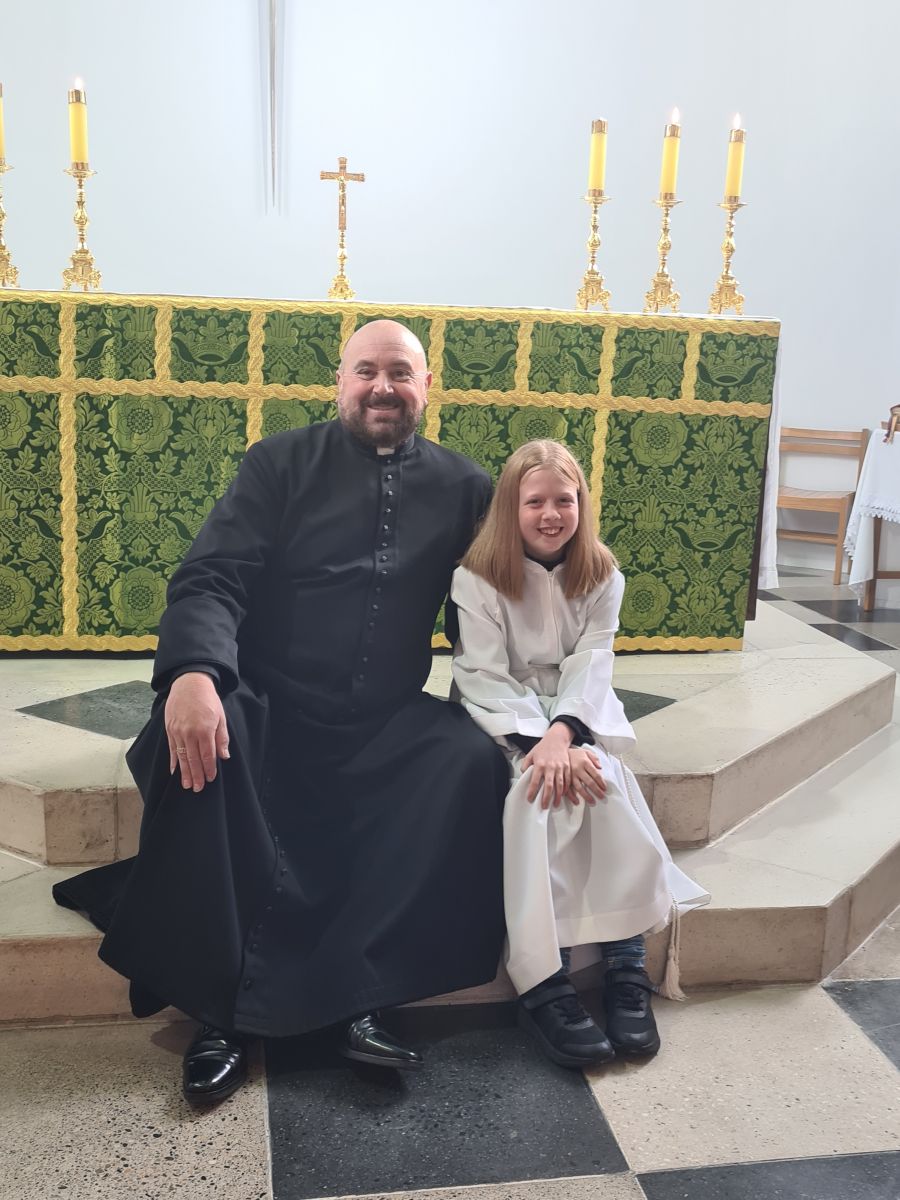 A junior Altar Server at one of our Leeds churches has been raising money by donating some of her hair in a good cause.
Millie, one of the junior Altar Servers at Holy Trinity Cookridge, has raised over £600 in sponsorship for the Little Princess Trust by having 18 inches cut off her hair.
The hair has also been donated to the charity, which provides real hair to make wigs for children who have lost their hair due to cancer and other medical treatments.
Fr Paul Atkinson, Vicar at Holy Trinity, said: "From the very first day Millie came to church, she has been a wonderful member of the Holy Trinity Family, fully embracing our ethos, always helping out, always chatting, particularly to the older members of the family.
"Millie is a wonderful, generous and caring young person, someone who truly loves God and neighbour, and this latest example of her compassion, love and concern for others is just the tip of the iceberg and comes as no surprise to those of us who have come to know her.
"Well done Millie - keep up the good work!"