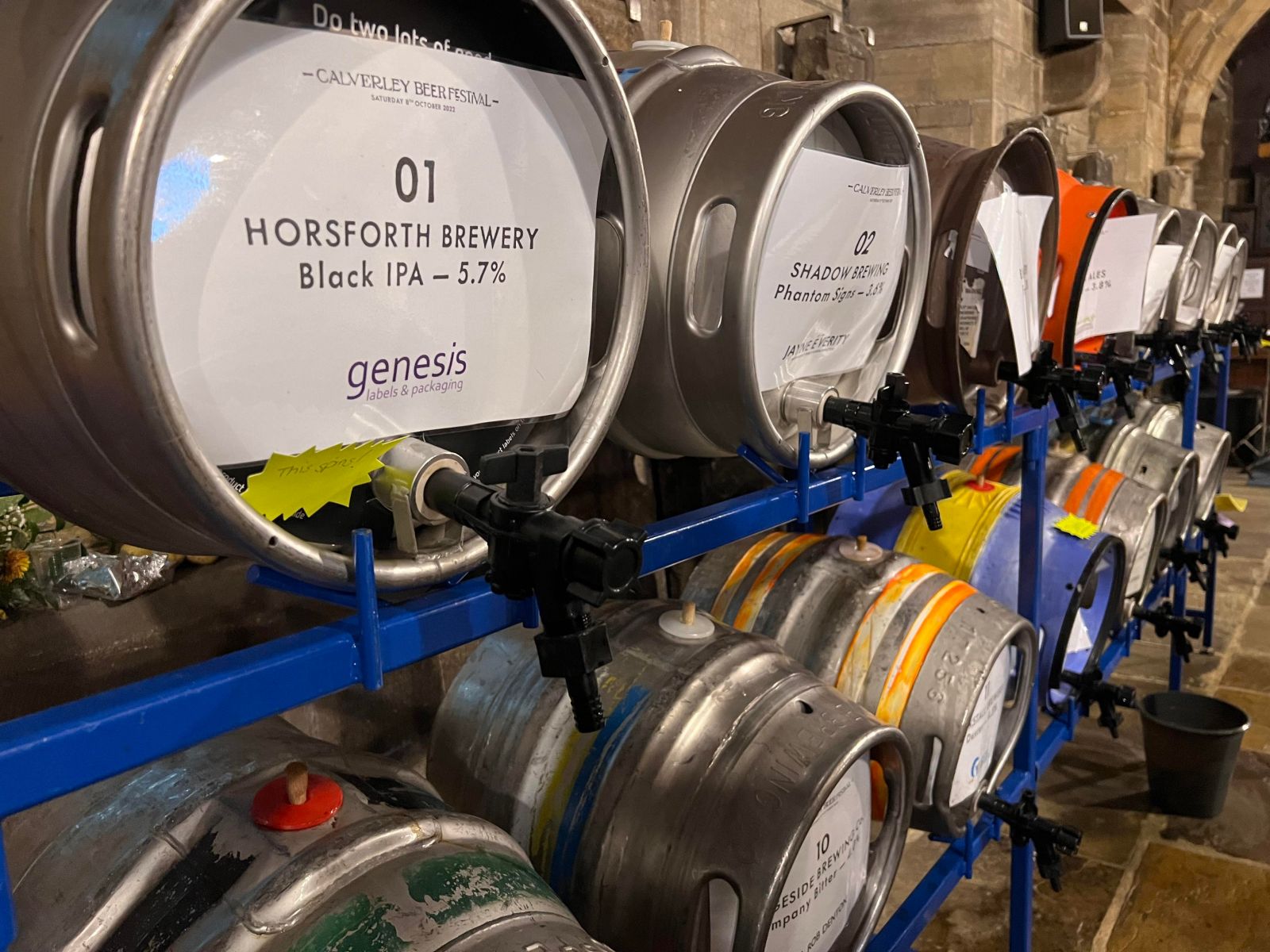 A special holy brew was among a host of ales blessed by one of our beer-loving vicars last weekend at the first ever beer festival to be hosted at St Wilfrid's Calverley.
Commenting on the event Revd Rob Denton, Vicar of Calverley, said, "It was a great success – people were in the building who hadn't been for years, or ever. People reconnected with local friends they hadn't seen for too long.
"Joy was seen and shared; community celebrated; conversation flowed about beer, God and how on earth they could be connected! Some folks who make a habit of going to beer festivals said they had never known such a warm atmosphere.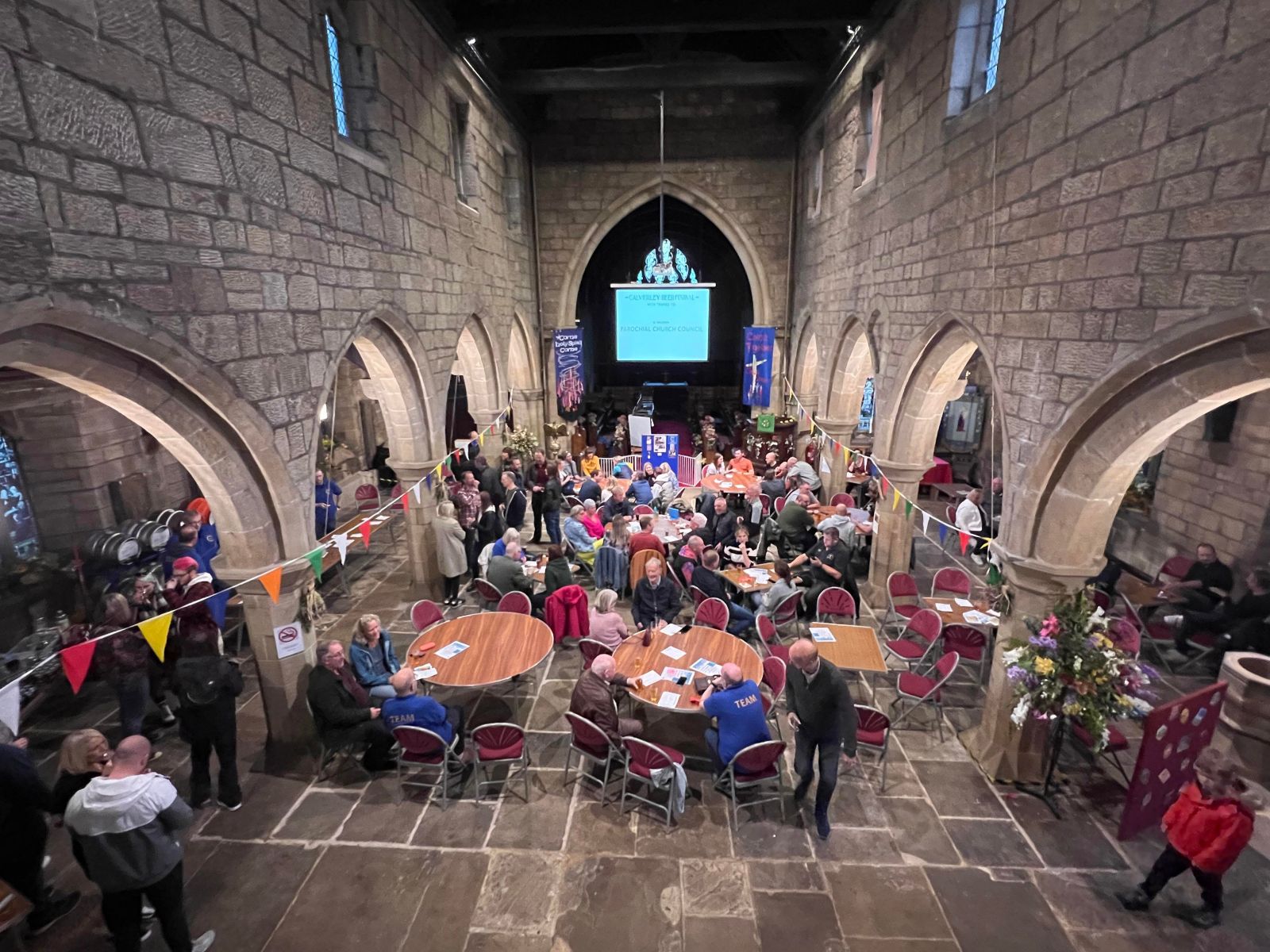 "It was also a joy to have so many people from the broader community working on team. It helps that we made more than a few pennies to support our work. We'll be doing it again, so watch this space."
Fifteen real ales from local craft breweries were on sale including a special St Wilfrid's' Ale brewed just for the event.
The event also raised funds for the church, helping towards their rising overhead costs and helping them stay open for the benefit of the whole community.