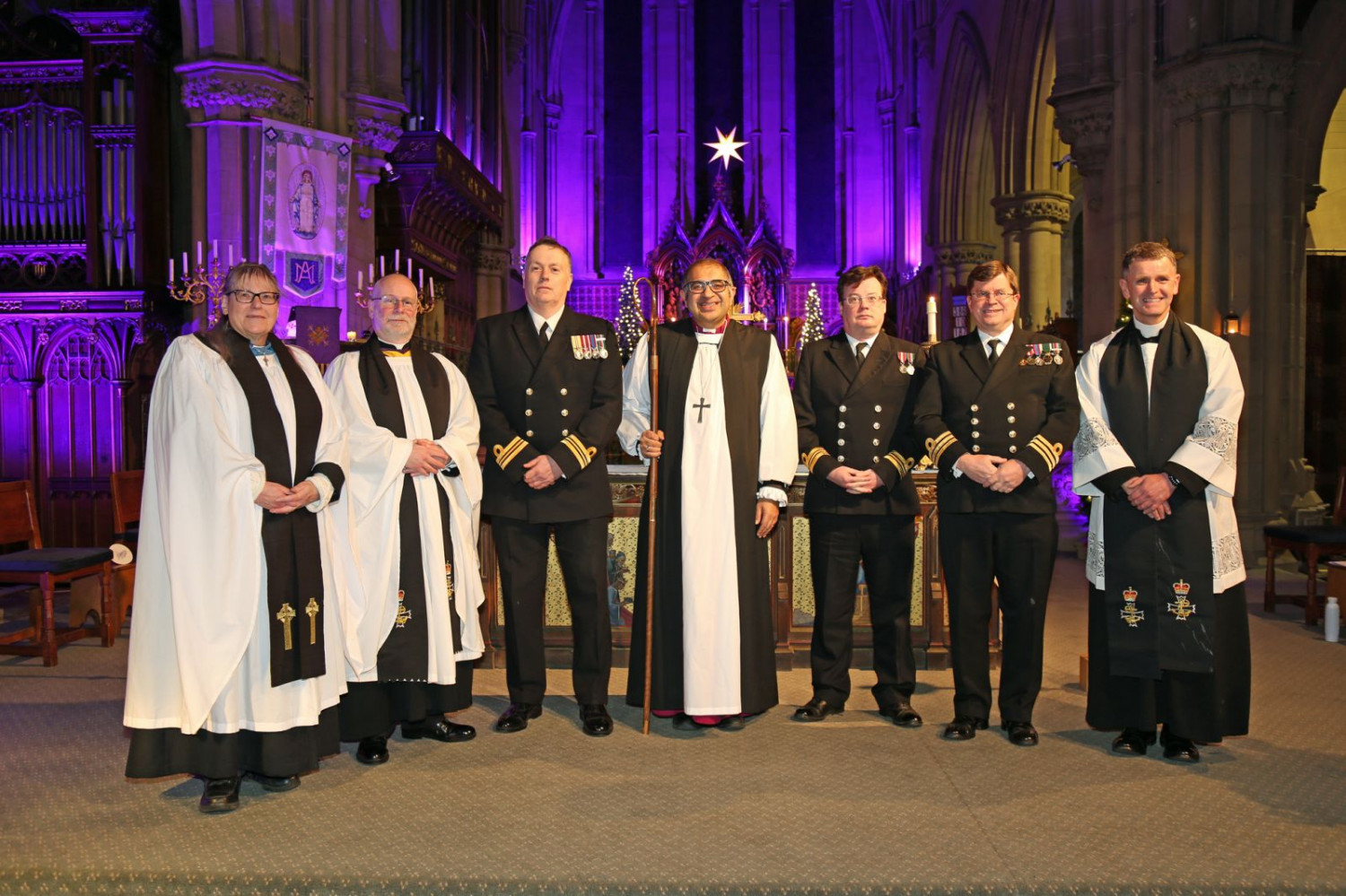 The company of HMS Ceres RN, located at Carlton Barracks held their annual carol service at All Souls (Hook Memorial) Church, Little London, Leeds on Thursday, December 15.
The company and the guest choir from St Michael's Headingley were welcomed by the Revd Lynne Grey on behalf of churchwardens and congregation of All Souls.
Bible readings and poetry were given by members of the company and the address was given by the Rt Revd Arun Arora, Bishop of Kirkstall.
After service refreshments were provided by the members of the congregation of All Souls.
The Revd Lynne Grey, Associate Priest at the church, said: "It was great to welcome back to All Souls (Hook Memorial) Church our near neighbours from Carlton Barracks, the Naval Reserve company of HMS Ceres, for their Carol Service.
"It was also a great pleasure to welcome Bishop Arun who was preaching at the service on his first visit to us.
"Another first was the welcome presence of choir from St Michael's Headingly who, together with soloist Mr Andrew Downs and the organist Mr Colin Pearson (both Churchwardens at All Souls), in the singing of two special pieces: the Darke setting of In the Bleak Midwinter, and Warlock's setting of Adam lay Abounden.
"Refreshments were offered by some of our congregation on what was a very cold evening, but our new heating system warded off most of the chill.
"We hope to be able to meet together again at some point in the summer to strengthen our ties."