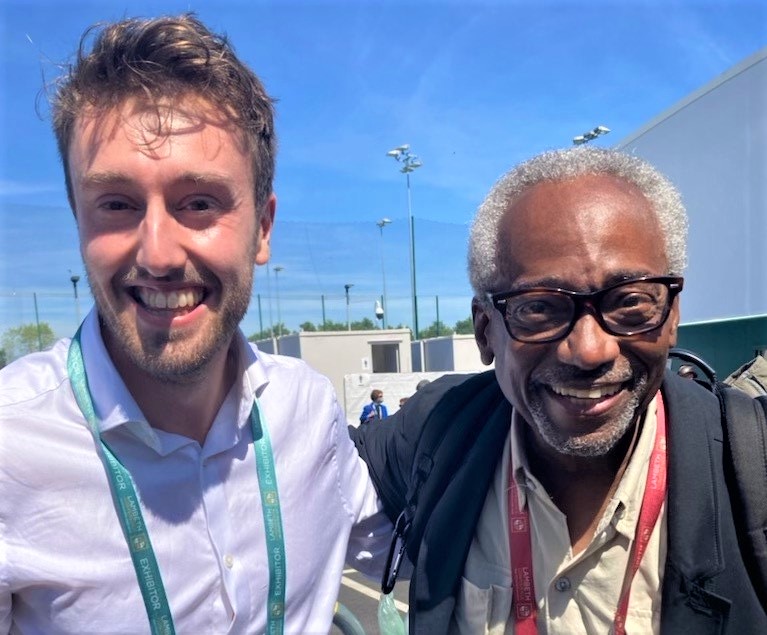 Health and community needs across the Anglican Communion was a discussion topic at the Lambeth Conference and Dr Ben Walker from our diocese was part of those conversations.
Ben, the Strategic Programme Manager for the diocese, has studied and written extensively on links between religion and global health and was at Lambeth representing the Anglican Health and Community Network (an official Anglican Communion network).
"On my stand I was sharing about the vision of the network and building engagement with bishops and spouses all round the world," Ben said.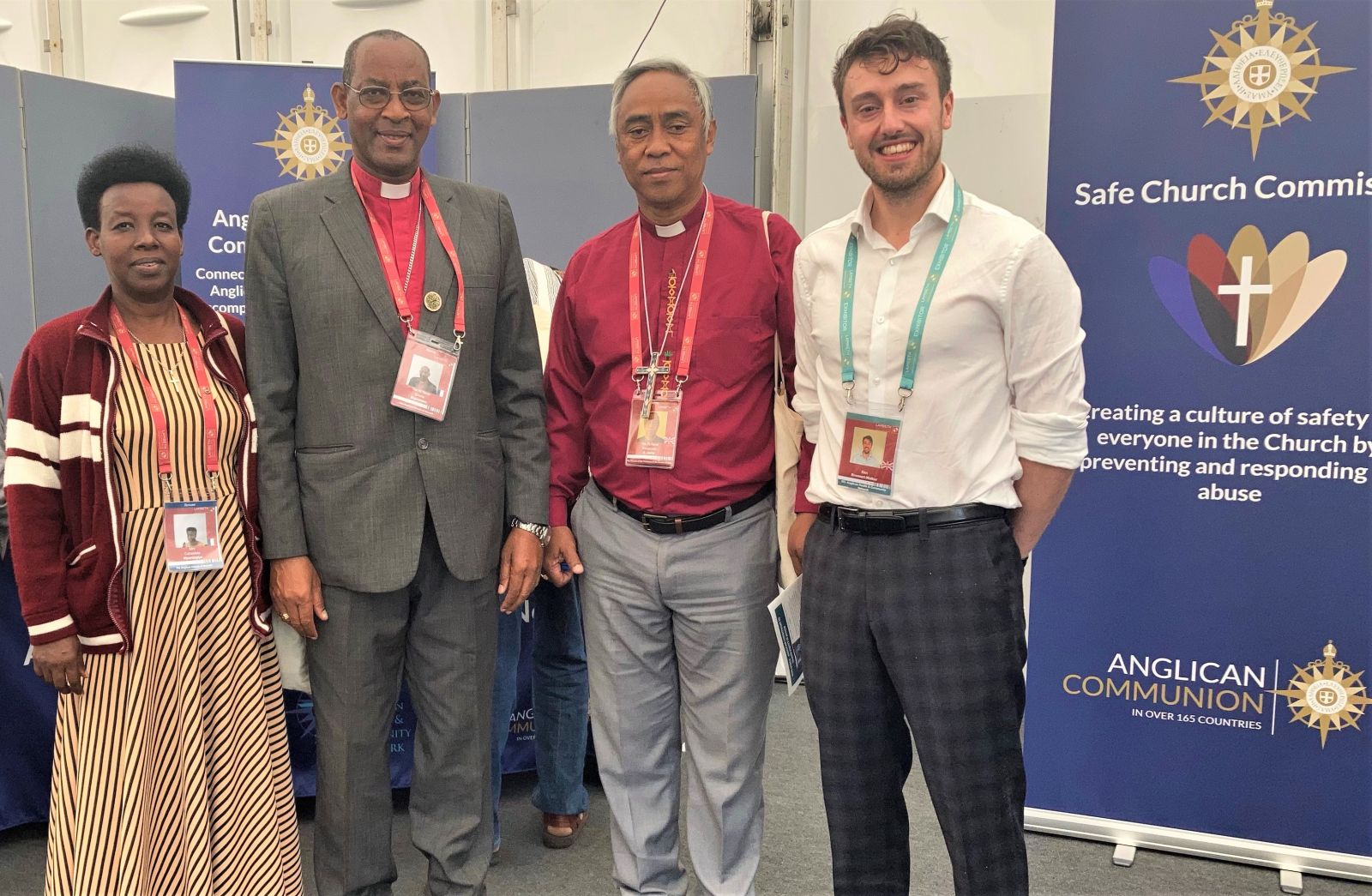 "We got over 70 people signed up, from many different nations, which was amazing.
"It was also chatting about public health needs with different bishops and listening to their local concerns, so we can develop the responsiveness of the network. We also ran a seminar on global mental health and trust in vaccines," Ben said.
He has just published his own academic book which examines these issues entitled Religion and Health in Global Development – The Case of Twentieth Century Ghana.
Ben is pictured with (in order):
Bishop Michael Curry (Presiding, USA)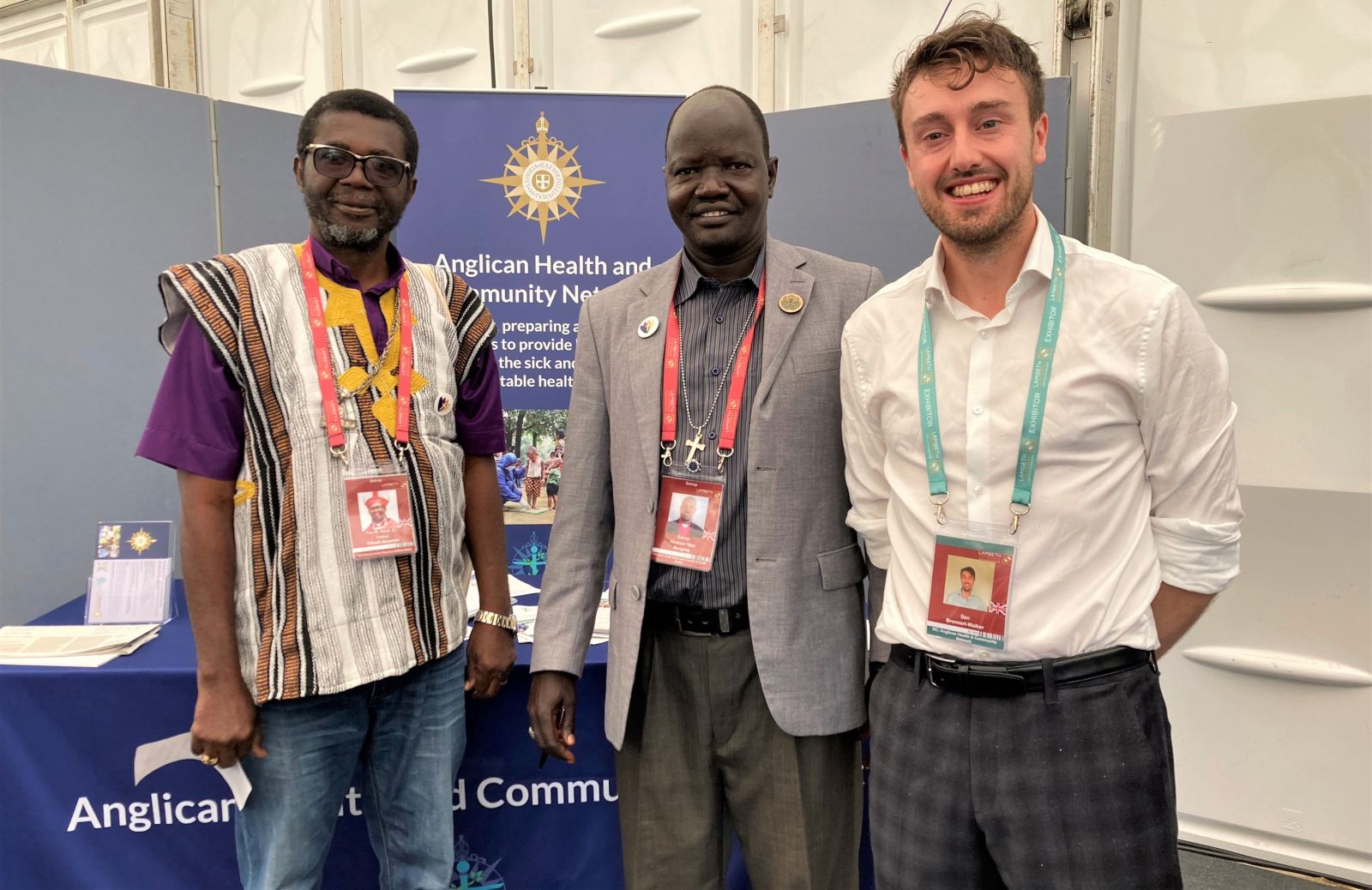 Consolate (Burundi), Bishop Eraste (Burundi), Bishop Ranarivelo (Indian Ocean)
Bishop Festus (West Africa), Bishop Abraham (South Sudan)