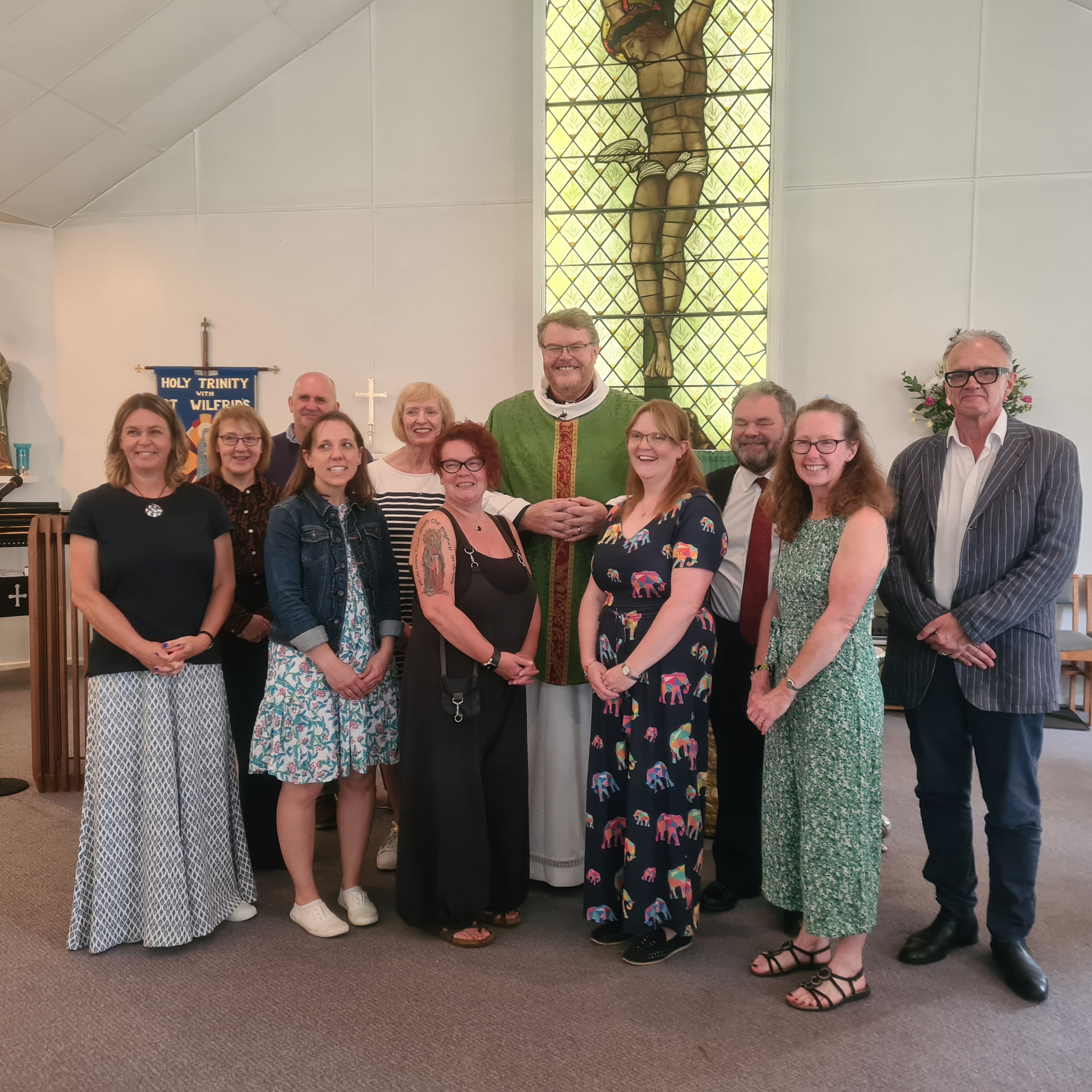 In a joy-filled service on Sunday, July 9, ten second year students from the Leeds School of Ministry were commissioned by the Warden of Readers, the Ven Bill Braviner.
At the service at Holy Trinity Bingley they were welcomed into the parishes across the diocese where they will spend a year serving.
They will also continue with ministerial development work, with a view to becoming licensed as Lay Ministers in a year's time.
The Revd Helen Collings, Honorary Assistant Principal, said, "It has been a joy to work with these students as they have responded to God's call; sharing their stories, learning together and growing in confidence as Christian leaders."
Licensed Lay Ministers are lay leaders with a role is focussed on a threefold ministry: Teachers of the Faith; Enablers of Mission; Leaders in Church and Society.
Licensed Lay Ministers work collaboratively with their clergy in leading their parish church, often taking responsibility for lay discipleship courses, catechism or outreach, for example, under the supervision and authority of their incumbent and PCC.
To find out more about Licensed Lay Ministers, please click here.