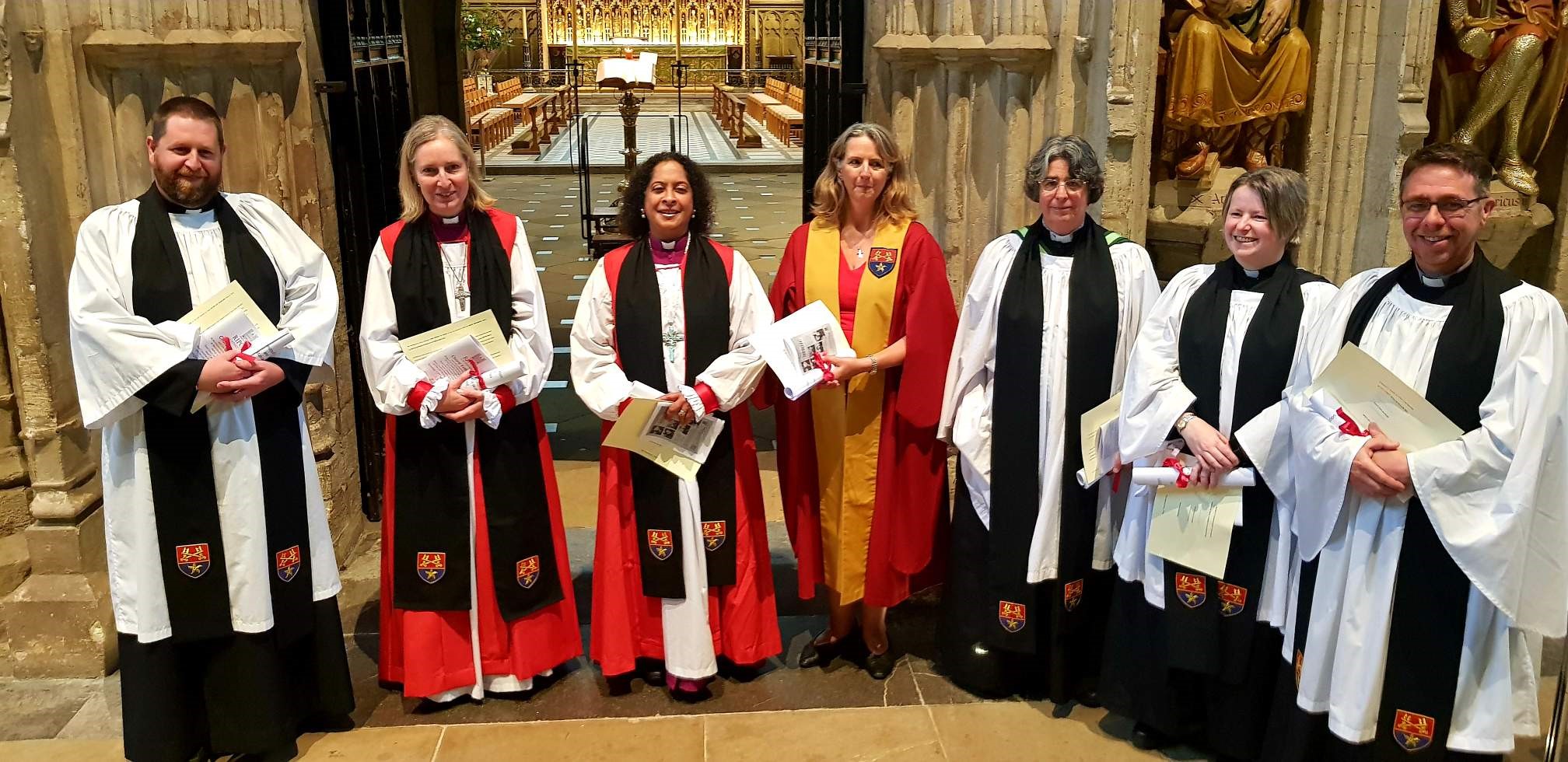 A splendid seven new Canons for Ripon Cathedral were installed at a special Evensong service which included a formal welcome for Bishop Anna Eltringham from local civic leaders.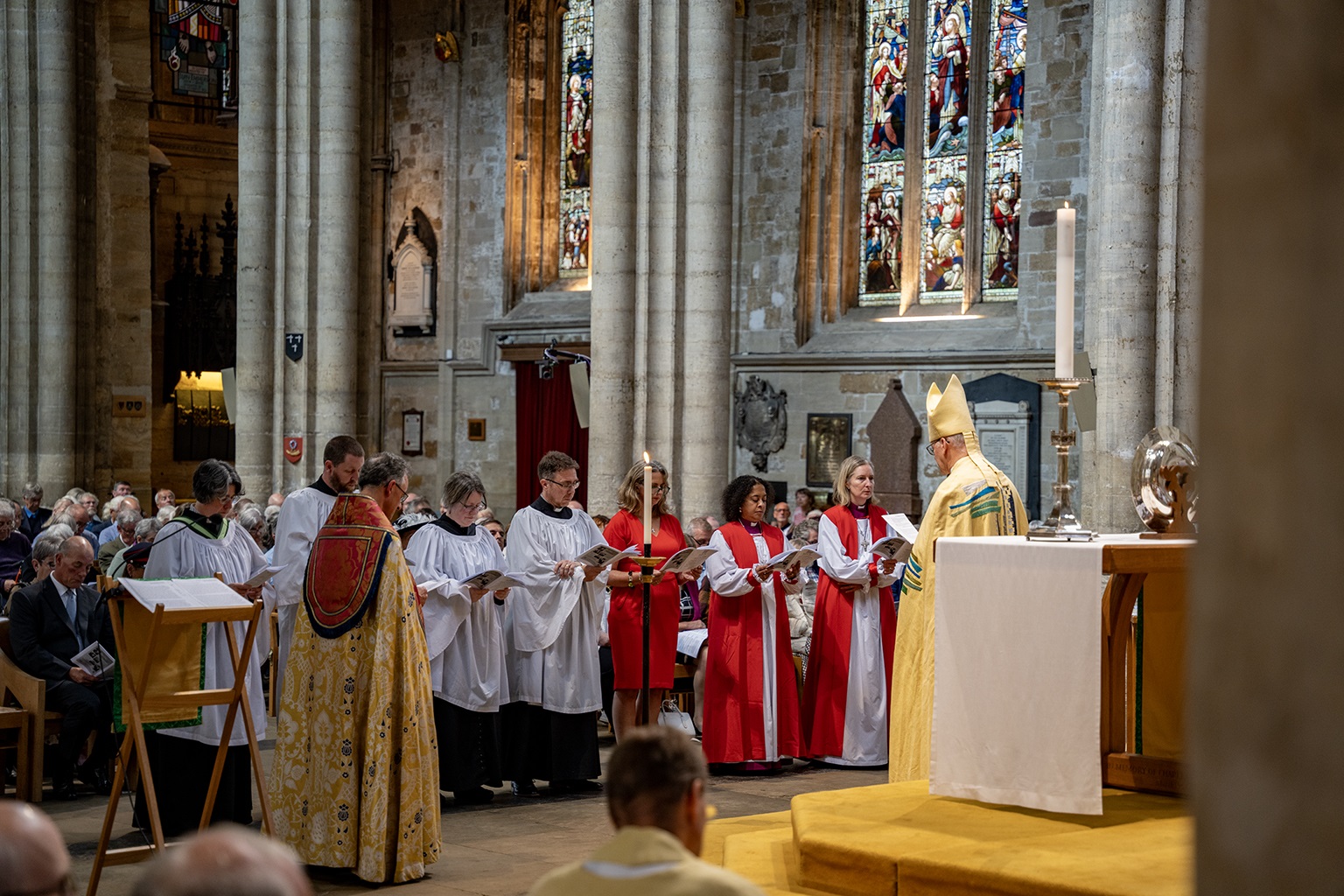 Bishop Anna and the Rt Revd Smitha Prasadam, Bishop of Huddersfield were made Honorary Canons, together with Revd David Gerrard, Revd Caroline Hewlett, Revd Cat Thatcher and Revd Jim Taylor. Julie Moody was made a Capitular Canon (a member of the Cathedral Chapter).
The Lord-Lieutenant for North Yorkshire, Johanna Ropner, the High Sheriff for North Yorkshire, Clare Grainger and the Mayor of Ripon, Cllr Sid Hawke (representing area Mayors also present) all greeted Bishop Anna and welcomed her to the diocese and her new role as Episcopal Area Bishop for Ripon. Bishop Smitha was welcomed in a similar way at Halifax Minster recently.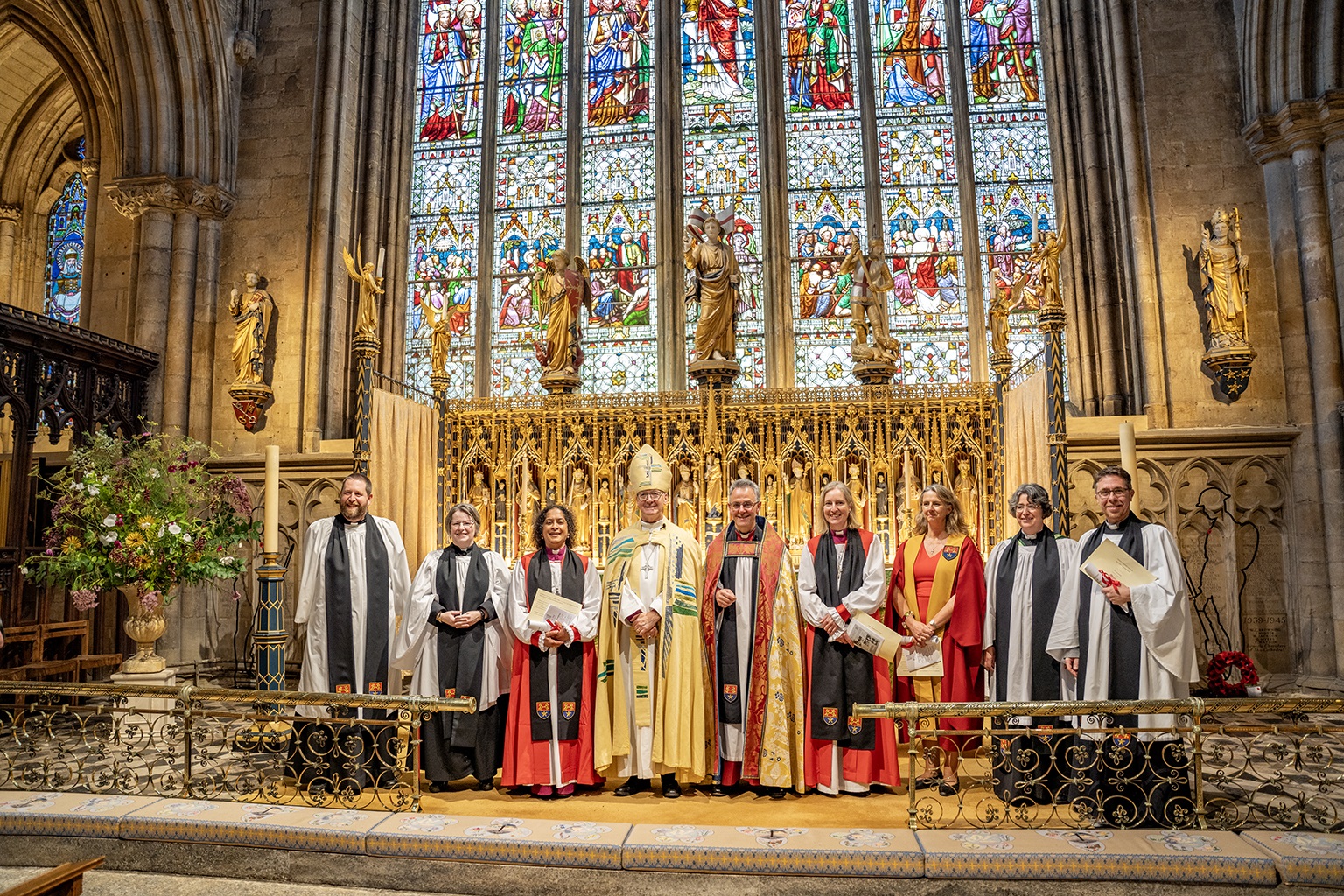 The Rt Revd Nick Baines, Bishop of Leeds drew from Acts 20.17-end and spoke of the significance and sometimes the cost involved in testifying the good news of God's grace in different contexts, be that in the rural Dales or urban Wakefield.
"Whatever the context, we have the same gospel of God's grace that sets us free," he told the congregation.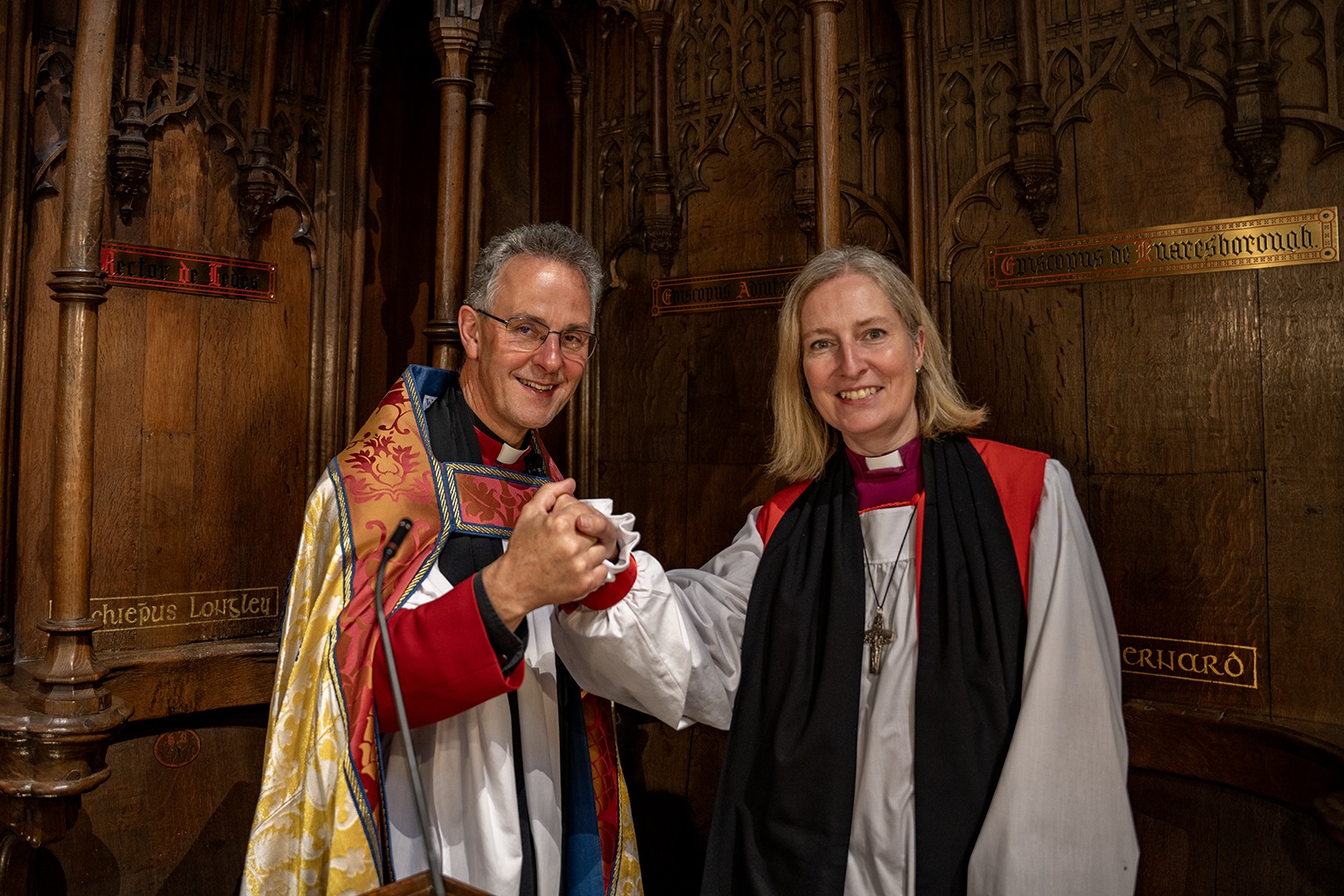 Revd Cat Thatcher is a former Deputy Director of Primary Care in NHS Bradford and Airedale and was ordained in 2014 and is now vicar of Oxenhope and Clergy Development Officer for the Bradford Episcopal Area.
Revd David Gerrard was ordained in 2012 and is Priest-in-Charge of St Catherine's and St Andrew's, Wakefield and oversees the running of valuable foodbank provision. He became Area Dean of Wakefield in 2019.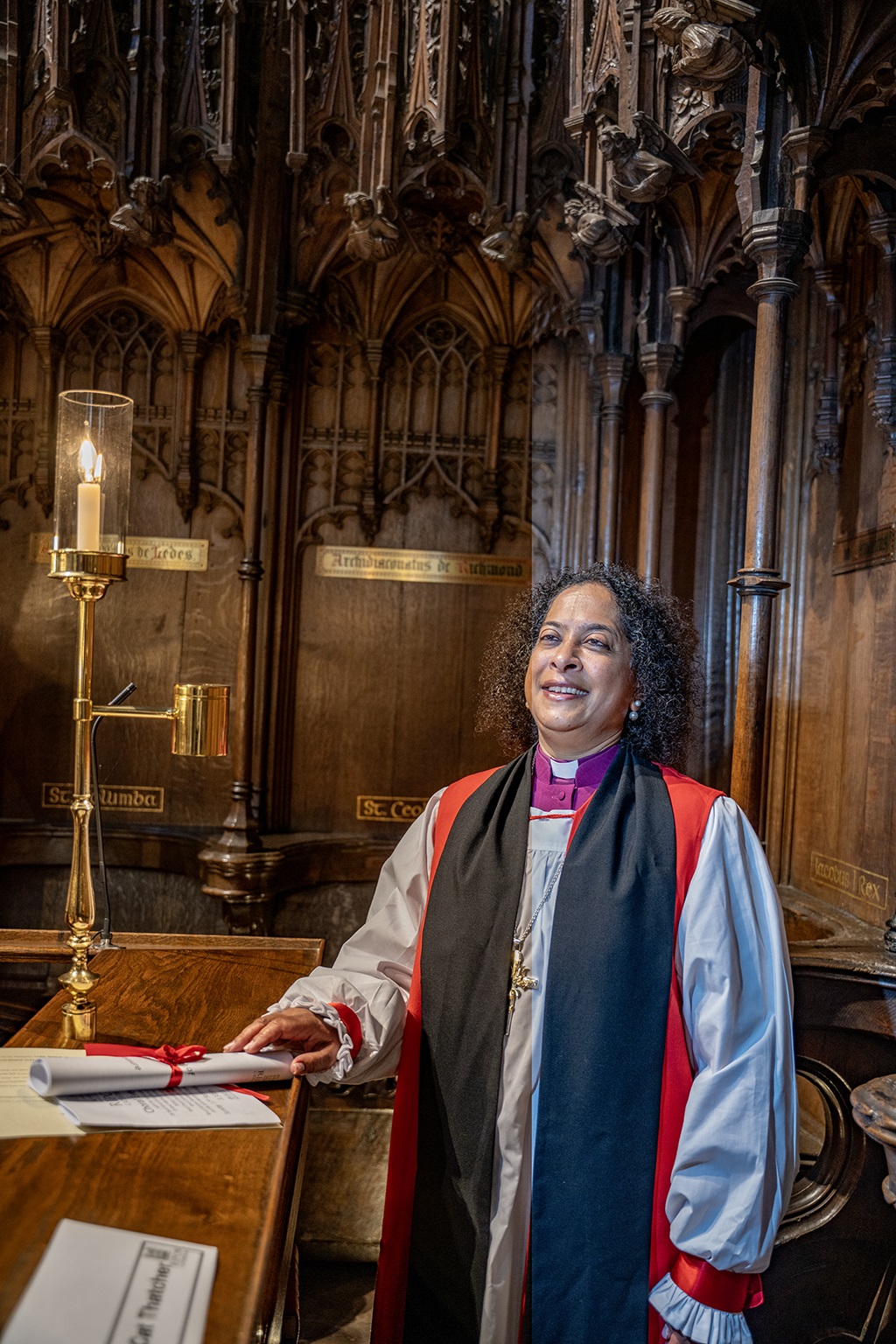 Revd Caroline Hewlett has been Vicar of Swaledale with Arkengarthdale since 2006 (perhaps the CofE's largest parish geographically) and has trained two curates in the Dales. Rural mission is Caroline key mission interest.
Revd Jim Taylor spent many years working as a prison officer in a maximum security prison in Buckinghamshire before training for ministry and is now the Incumbent at Holy Trinity, Idle - one of the diocese's Resourcing Churches.
Julie Moody has been "Vision 2025" Campaign Director at the National Railways Museum, York since 2019 and has some 30 years of business, communications and marketing experience. An enthusiastic charity worker, she is on the board of the North Yorkshire Business and Education Partnership that promotes employment opportunities for young people.