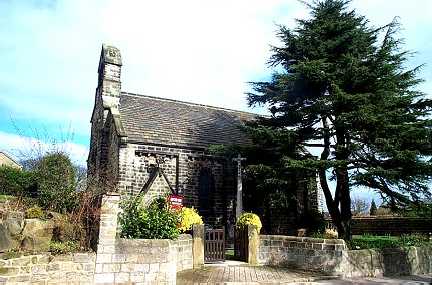 Many a church has a resident mouse, but the one at St Paul's Shadwell made an unintended pilgrimage one day in Advent.
Sniffing round the gallery, it detected a tempting scent from within a rucksack. The bag had been left unattended by one of the DAC's advisers, Doug Whiteley.
Doug was talking to the Team Vicar, Revd Dave Young, about improving the church's sound system, unaware of the activity behind him as the mouse found its way into a pocket of the rucksack where it enjoyed a nutty feast of Snickers bar before falling asleep.
When it awoke it was miles away in Pudsey in an unfamiliar house, which it started to explore, to the great surprise of the owner. The puzzle was solved when Doug emptied his rucksack and discovered the half-eaten Snickers bar.
Doug said, "We now think the mouse got the hint after been chased around the living room on Friday night, and we don't have any sign of it upstairs either.
"Last night I put down some of its favourite Snickers bar on a saucer, but no nibbling has been observed."
When contacted, Dave assured us that the church did not want the mouse returned, and has no further infestation.
Image of St Paul's Shadwell © Copyright Bill Henderson and licensed for reuse under this Creative Commons Licence.
Image of mouse used in thumbnail © Copyright Tambako The Jaguar and licensed for reuse under this Creative Commons Licence.