Below you can find local helpline information to support the elderly. This also includes information regarding Dementia, how to become a Dementia Friend and booklets/leaflets for Parishes.
Help and Support Agencies
Age UK exist to help older people when they need it the most. They offer a range of services that are aimed to support and assist including but not limited to:
The AgeUk Advice line - A free, confidential national phone service offers advice on everything from money and benefits to retirement and care. Helping millions of people to know their rights and make the best choices.
Wellbeing Support- tackling loneliness, getting older people active, and support people to stay independent for longer. Including services such as the befriending service
Find out what support and services are available in your area here
The Silver Line is the only free confidential helpline providing information, friendship and support to older people, open 24 hours a day, every day of the year.
Tel: 0800 4 70 80 90
Ask about: mental health problems, where to get help near you, treatment options, advocacy services.
Mind Infoline: 0300 123 3393 or Mind Legal advice service: 0300 466 6463
Email: info@mind.org.uk or Text: 86463 or Post: Mind Infoline, PO Box 75225, London, E15 9FS
Infoline provides an information and signposting service. Open 9am to 6pm, Monday to Friday (except for bank holidays).
Hourglass
The Hourglass mission is simple: end the harm, abuse and exploitation of older people in the UK. We have nearly 30 years' experience as Action on Elder Abuse and over that time our work has touched tens of thousands of people, it's shaped government policy and amplified the issue in national press. That's why Hourglass is so vital.
UK Helpline: 080 8808 8141- wearehourglass.org
Ann Craft Trust
Services are used by both national and local organisations including the NHS, Police, the Crown Prosecution Service and Social Care. We also support individual professionals as well as parents and carers on how best to support and protect young people and adults from abuse. Everyone at ACT is dedicated to safeguarding disabled children and adults at risk.
Tel: 0115 9515400 - anncrafttrust.org

Dementia Support and Information

We are aware that Dementia does not just affect the elderly. There are many organisations that can provide advice, support and information regardng dementia, some of which are listed above.
The Alzheimer's Society
You can find information regarding Dementia on the Azheimer's Society Website here.
Alzheimers Society has set up the Dementia Connect support line for everyone. If you need dementia support, personalised information, support and advice call: 0333 150 3456 or visit the dementia connect support line website here . Additionally you may wish to join Talking Point, a helpful online community where anyone who is affected by dementia can receive valuable support. It's free, open day or night, information regarding accessing Talking point and the registation process can be found here.
To find out what support services there are near you please visit the Alzheimers directory.

The Diocese of Leeds has registered to the Alzheimer's Society's Dementia Friends programme. This is the biggest ever initiative to change people's perceptions of dementia. It aims to transform the way the nation thinks, acts and talks about the condition.
We encourage everyone to take the small step to become a dementia friend.
Please contact nikki.rose@leeds.anglican.org for information on how to do this.
Information Booklets and Leaflets for Parishes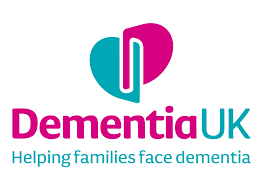 For additional information and leaflets regarding Dementia and support please visit the DementiaUK website . DementiaUK provide free access to downloadable information or additionally you can order these leaflets using the form
Please also see the Prama Foundation booklet here for advice and support on making your church Dementia Friendly!
Information in the event a vulnerable person goes missing
The Herbert Protocol is an initiative introduced by West Yorkshire Police and other agencies which encourages carers to compile useful information which could be used in the event of a vulnerable person going missing. Information regarding the Herbert Protocol can be found here . A leaflet on the Herbert Protocol is below
Carers, family members and friends can complete, in advance, a form recording all vital details, such as medication required, mobile numbers, places previously located, a photograph etc. In the event of your family member or friend going missing, the form can be easily sent or handed to the police to reduce the time taken in gathering this information. The Herbert Protocol initiative is named after George Herbert, a War veteran of the Normandy landings, who lived with dementia.