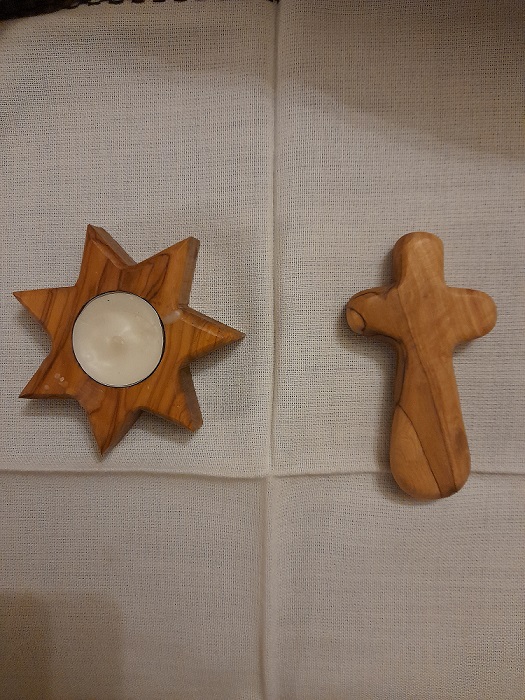 During Advent five churches from Ripon Deanery combined forces to sell hand carved olive wood items from Bethlehem to support the struggling Christians of that area.
Members of each of the five churches (found in Ripey, Sharow, Kirby on the Moor, Littlethorpe and The Leper Chapel in Ripon) who had been to the Holy Land as pilgrims and established friendships with individual Christians there were only too happy to support this initiative and offer a glimmer of hope to Christian brothers and sisters there.
A selection of olive wood carvings (pictured) were bought directly from Samer Hanna, a friend of the organisers who is a Christian artisan working in mosaics and olive wood, and sold on to members of congregations and at Christmas fairs.
Almost 80% of the Christians of the Bethlehem area have been without any income since the onset of the pandemic at the end of February 2020 as most of them work in tourism or as artisans selling their work to visiting pilgrims. No pilgrims have been permitted to visit during that time and in Palestine there is no state aid for those without work or income.
The Revd Alison Askew, one of the contributors to this project, said, "Our local churches bought £916 worth of items and in addition prayed for our Christian brothers and sisters, the 'living stones' of the Holy Land and raised awareness of their plight.
"They in turn remember us in their prayers as together we celebrate the birth of Jesus, the light of the world, in Bethlehem."