A church and a cathedral in the Diocese of Leeds have found themselves pitted against each other in the Church Times Green Church Awards shortlist announced this week.
Both Bradford Cathedral and St John's Church, Sharow, near Ripon have been shortlisted in the 'Bio-diversity' category , one of the five award categories which make up the newspaper's Green Church Awards. The prize for the award winner is £1000.
The aim of the awards, says the Church Times, is to celebrate the work of individuals and congregations to offset the damage being done to the earth, and to set good examples before others who might be inspired to follow suit.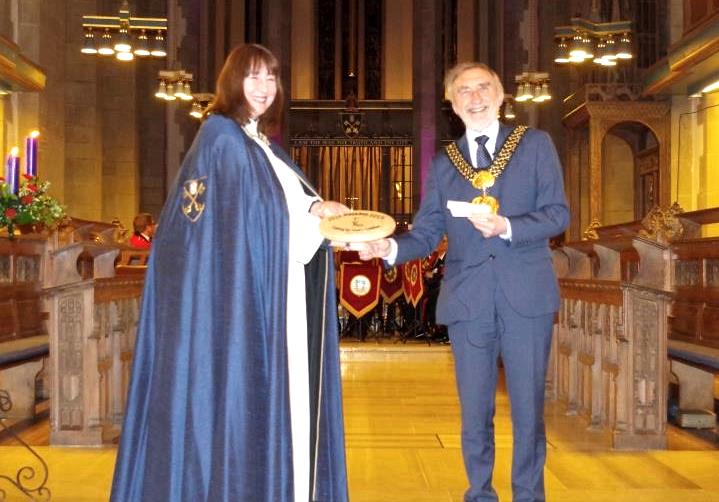 Bradford Cathedral has introduced several innovations and last year received its third Eco-congregation award under an award scheme run by Christian environmental charity ARocha. The nomination recognises the contribution the cathedral has made to a city-wide tree planting project. Canon Mandy Coutts (pictured left) says, "We realised the Cathedral's paper usage equalled nearly ten trees per year and wanted to do something about it. With the help of Forest of Bradford, an exciting local initiative to increase tree cover throught the district, we began planting trees to create a legacy for generations to come and will continue to do so into the future."
Among the innovations introduced at the cathedral is a digital screen on an internal wall which alerts regular worshippers and visitors to how much solar power has been generated as well as the amount of carbon dioxide (CO2) saved. The Cathedral has also installed a new boiler and embedded environmental principles into its work, closely linking environmental stewardship with local social justice issues (e.g. waste food and food poverty).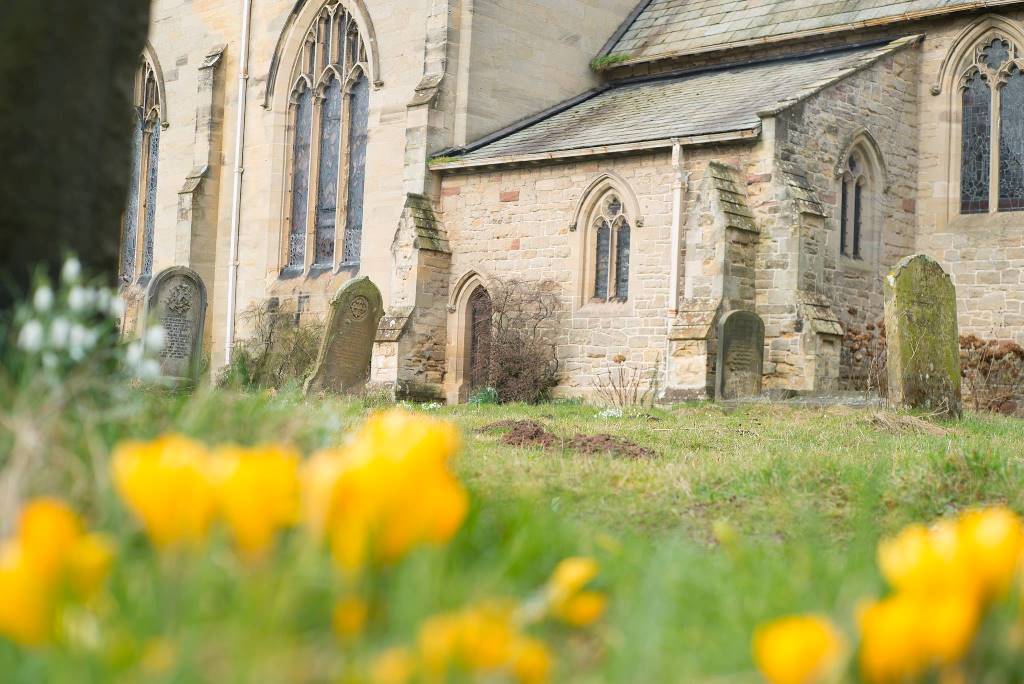 St John's Church Sharow, near Ripon has become only the fourth church in the Diocese of Leeds to gain an Eco Church Award. Earlier in the year it took part in the Cherishing Our Churchyard Week, which saw local schools and charities assisting with biodiversity surveys, moth captures and churchyard trails.
The churchyard provides an oasis for wildlife and the increasingly rare MG5 grassland, described as a 'time capsule' for Britain's meadows. Simon Warwick, one of the key volunteers for the site, said, "It contains a lot of species you would have seen 100 years ago and really now reflects very nice hay meadow. We've lost about 95% of this habitat across the country."
Also shortlisted in the same category, Bio-Diversity, are OASIS Community Church, Worksop and St Asaph's, Denbignshire.
The shortlist was announced 4 August. The awards ceremony will take place at Lambeth Palace on 16 October.