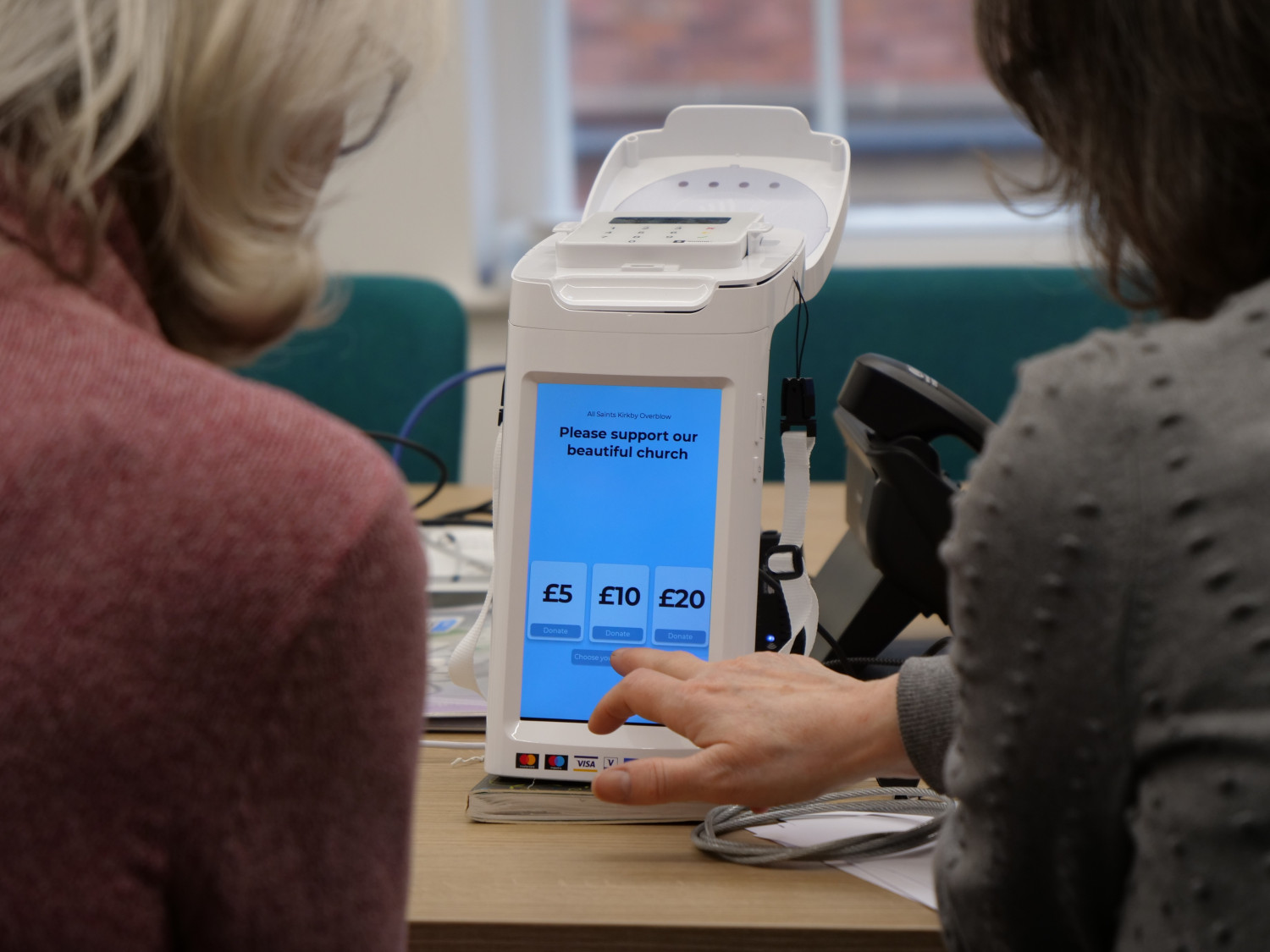 Digital giving has got another boost in our diocese, thanks to a recent clinic offered to help churches make the most of the opportunities offered.
The digital clinic was the first of its kind, and offered opportunity for churches to seek help and advice with how to get started with digital giving, or how to improve the digital giving offer that they already have.
Churches from across the diocese had the chance to see how a contactless device worked from our working example, and be shown what other options are available to churches depending on the type of connectivity they have in their church, and what their budget was for purchasing a device.
Churches also learned how they can purchase a device through the Parish Buying website, and how the Archbishop's Council is currently subsidising churches to set up contactless giving accounts.
Krys Lyon, treasurer at Shelf St Michael with Buttershaw St Aidan, said: "I've found the clinic extremely helpful because I had lots of questions.
"We hope by going digital with our giving, we'll be able to get more money.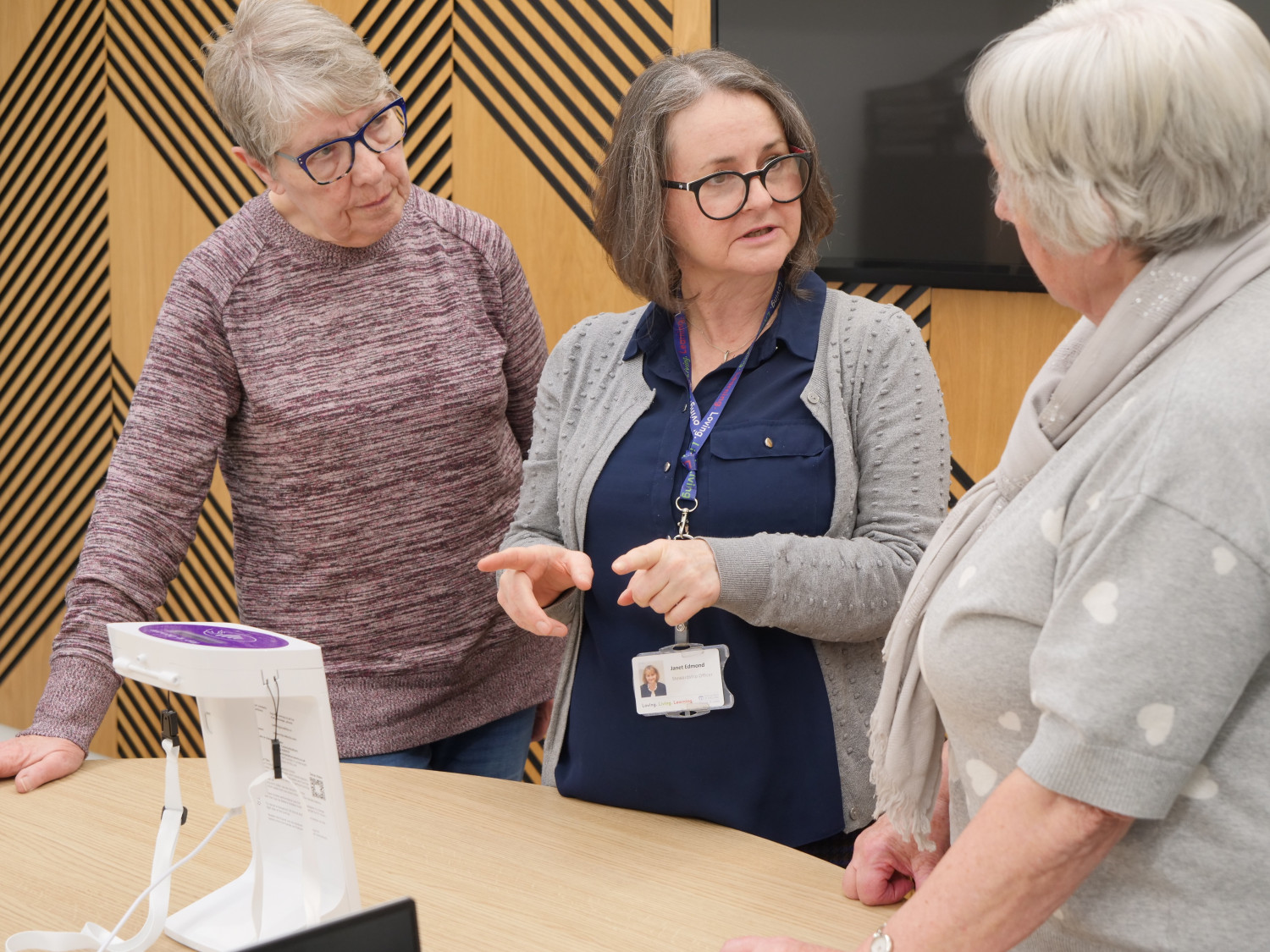 "Fewer and fewer people are carrying cash these days, so giving people the opportunity to pay with their card would be a beautiful extra.
"Also, we're thinking of adding something to our church website so that people can give that way."
Janet Edmond, Diocesan Stewardship Officer, ran the clinic, and said: "The digital giving project across the diocese has been a real success.
"It's really motived churches to get engaged with digital giving.
"These digital clinics are to help churches engage with digital giving, to find out more about contactless giving machines and online giving and have their questions answered.
"In the future I'm hoping to run more clinics across the diocese, providing an opportunity for even more churches to come along and get help.
"In the meantime, should any parishes want any advice and help when it comes to digital giving and how to get started, please do get in touch at resourcingparishes@leeds.anglican.org."
Find out more about contactless giving here.
The Stewardship team will be hosting another Digital Clinic on Tuesday, March 21 at the Wakefield Episcopal Area office in Thornes Park, Wakefield from 10am until until 4pm.
You can either attend in person or arrange a Zoom call.
At the clinic you can seek advice on buying a contactless device for your church, how to set one up or even discuss issues you are having with your current device.
The clinic will run on an appointment-only basis so that you can receive one to one support.
To book a slot email the Stewardship Team at resourcingparishes@leeds.anglican.org or call 07376 525684.