We all want warm welcoming churches. However, heating and lighting our buildings can cost the earth, both literally and metaphorically. What can we do about it?
Step 1: Purchase renewable electricity
This is an easy way to cut your greenhouse gas emissions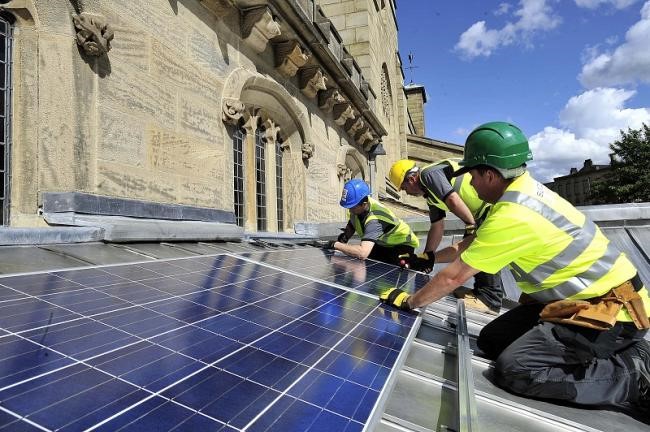 and support the renewable electricity industry. When your electricity contract is next up for renewal, investigate different suppliers and choose a 100% renewable tariff.
The Diocese of Leeds Green Journey Scheme is a package of energy services that can help you do this. We work in partnership with energy consultant, Green Energy Consulting, to offer churches a good value price for 100% renewable electricity. Carbon neutral gas is also available in the scheme.
Step 2: Maintain your building
Simple actions in good building maintenance can help to reduce energy waste in your church or church hall. The DAC Maintenance Training Sessions provide indepth advice. The Church of England have the following helpful guidance notes:
A practical path to "net zero carbon" for our churches
Step 3: Audit your building
Find out more about what action you could take to make your church and other buildings more sustainable.
Measure your greenhouse gas emissions. Use the online Energy Footprint Tool to annually record and assess your energy use and associated carbon emissions.
Conduct a simple energy audit yourself. The Practical Path to Net Zero Checklist can be a useful tool.
Ask for a complementary Energy Audit from the Green Journey team. The Diocese of Leeds Green Journey Scheme is a package of energy services designed to help you get to grips with your energy use and understand what changes you could make to become more sustainable.
Step 4: Making Changes
Take the opportunities that arise to make sustainable changes. For example if you are replacing your boiler replace it with a sustainable heating system, if you are reroofing find out what additional insulation would be possible and if solar panels could be fitted.
The Diocesan Advisory Committee has a set of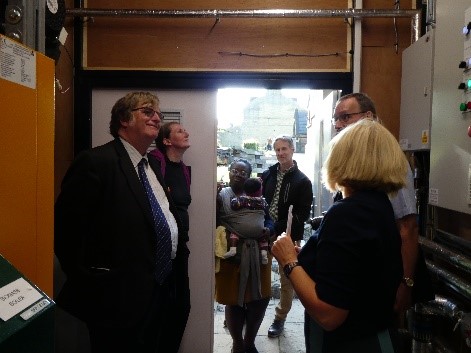 DAC Environmental Principles and Guidance to encourage PCC in best practice and they can offer advice. You can also get advice from your church architect.
The Church of England webinars on getting to net zero offer a wide range of advice on church heating, lighting and good housekeeping.
Other guidance which may be helpful:
Heating Guidance from the Church of England Church Buildings Council
Renewable Energy Guidance from the Church of England
Lighting Guidance from the Church of England
A wide range of guidance on church buildings and churchyards is available on the Church of England website here.
Wider advice and resources are listed on our Church Environment Resources List.